World Of Tanks Announces Update 8.0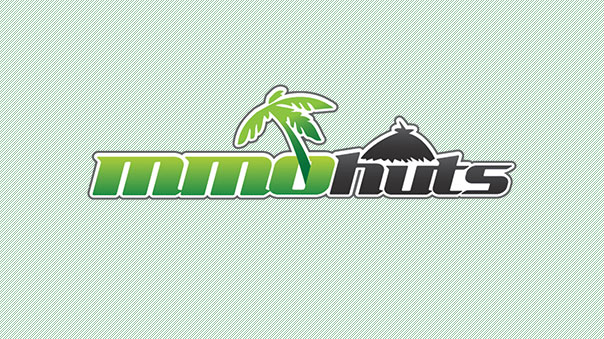 Wargaming has announced Update 8.0 for World of Tanks, making some major updates to the game.
Update 8.0 adds new realistic tank movement physics and makes rendering improvements that include splash and water wave effects. Support has been added for deferred shading on medium and higher preset graphics. Also improved in the update are emblem and inscription customization, adaptive camouflage, mini-map functions, and a new tech tree interface. Players will also be able to transfer free experience to crew experience, or choose the battle mode they want to play.
New tanks in the update including four new Soviet tank destroyers, the SU-122-54, SU-100M-1, Uralmash-1, and Object 263, plus the first premium machine for the British, the Matilda Black Prince.
Wargaming also publishes World of Warplanes and World of Warships.
[Ed. Note – We initially posted this with the update having already released. Update 8.0 has not yet released, it has only been announced. We apologize for the error.]
World of Tanks Update 8.0 Teaser
Source:
World of Tanks Update 8.0 to Add New Physics and Improved Graphics

Long-Awaited Updates to Change the Face of Battle

9 August 2012 ––– Wargaming today announced its highly anticipated Update 8.0 for its free to play MMO action game World of Tanks. The update will mark a major overhaul for the game and will introduce a newly improved game engine, as well as other new features and content.

Update 8.0 will add to the game critical new features, including for the first time ever, realistic tank movement physics, as well as new game rendering improvements. The enhanced renderer will introduce lifelike splash and water wave effects, as well as add support for deferred shading for medium and higher preset graphics.

A host of new additions and improvements will also include emblem and inscription customization, adaptive camouflage, mini-map functions, and an enhanced tech tree interface. For the first time, players will be able to transfer free experience into crew experience, and select the battle mode they want to play.

Update 8.0 will also feature new tanks, with the Soviet tech tree expanded to include four new robust tank destroyers: SU-122-54, SU-100M-1, Uralmash-1 and Object 263. The British will also benefit from the inclusion of that tech tree's first premium machine — the famous Matilda Black Prince experimental medium infantry tank.

"We've been working hard on implementing new physics for the game for quite some time," said Sergey Burkatovskiy, Lead Producer for World of Tanks. "This update is a huge milestone for the team. The improvements and enhancements will really change the way players experience World of Tanks."
Next Article
GO!GO!GO!:RACER has launched in North America for iOS and Android devices.
by MissyS
The exciting anime by Kodansha/Hiro Mashima, Fairy Tale is coming to the exciting world of gumi's Brave Frontier in a collaboration!
by Ragachak
BANDAI NAMCO Games America Inc. and DeviantArt today announced the grand prize winners of their worldwide search for new card designs to be fe...
by Mikedot