With Your Destiny Announces October Events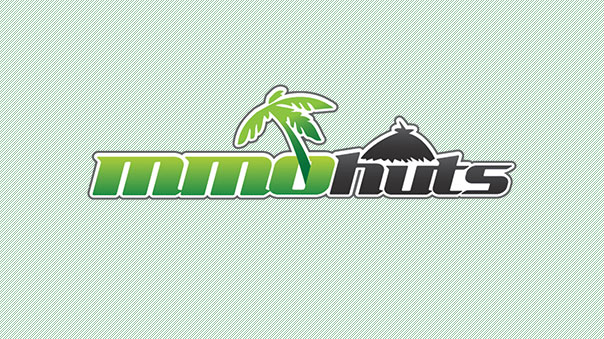 With Your Destiny, published by T3Fun, released details on five events for the month of October.
The first is a team-based PVP encounter, with the winning side receiving valuable items and the losing  team still getting consolation prizes.  Players can also collect crystals from monsters for another event.  Players who spend money in the item shop will receive 20% of the funds returned.  If you follow the Twitter page for the game, you might have a chance to win double experience.  Finally, a Youtube video contest will be going on with trivia from their videos.
T3Fun also publishes Hellgate and AIKA Online (Global)
With Your Destiny Gameplay Screenshot

Source:
With Your Destiny Welcomes October With A Flurry of Events

Los Angeles, California – (October 3, 2011) T3Fun and WYD Global team is happy to announce not one, not two, but five wonderful events that will surely provide you lots of treats this October. Christmas is still months away but the contests and prizes this month will make you feel a very early Christmas spirit.

To start off is the much-awaited, "Red vs Blue: Match Awaited" Event! Enjoy fierce PVP battle as brave warriors from the Red Kingdom Akeronia fight against the honorable knights of the Blue Kingdom Hekalotia. The winning side will get valuable items like mounts while the defeated kingdom will still get consolation prizes for fighting until the very end.

Another event which is making a comeback is "Crystal Miners II." All you have to do is defeat enemy monsters and gather their crystals! Players who can collect a decent sum of crystals will be handsomely rewarded.

On the other hand, Nell, the premium item NPC, has decided to give back some of his fortune to his loyal patrons in his "Nell Gives Back" event. Players who will top-up and spend a minimum amount of Tcoins will get 20% of their spending back in kind. As an extra, Nell will also give upgrading materials for your armors and weapons.

The WYD team is not done yet! Players, old and new, are encouraged to follow the Twitter page of WYD Global. In "Follow Me, Party Me" event, you can ask the Community Manager to party you, and you can be one of the twenty winners who will join the CM in hunting with x2 experience! If that's not enough, the CM will also trade surprise items to all the lucky winners!

Last but not the least, WYD Global is also doing some video work. Simply subscribe at WYD Global's Youtube channel and participate in the "WYDeo Detectives" event. Test your detective skills as you answer questions that can be found on the video. Your hard work will definitely be rewarded with a lot of good prizes!

For more information about With Your Destiny (WYD) and all its fun events, check the website at:
http://wyd.t3fun.com/index.asp.
Next Article
Global mobile developer IGG (I Got Games) announced today the end of Blood & Blade's Beta period, in order to offer one of their latest ...
by MissyS
Keen Software House announces that Space Engineers has sold more than 500,000 copies on Steam Early Access,
by MissyS
We are excited to share with you the latest update for Eternal Crusade! Tomorrow live on Steam you'll be adding some Skulls to Khorne...
by Ragachak