Warframe: Coming to Xbox One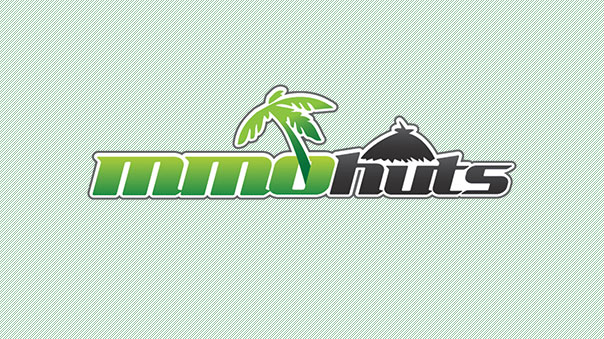 Digital Extremes announced today that Warframe®, the fastest growing AAA Free-to-Play game, is coming to the Xbox One console in 2014. This will be one of the first titles released through ID@Xbox, which allows independent developers to self-publish their games on Xbox One and will be Free-to-Play with Gold*. The sci-fi third-person action game that challenges players to release their inner ninja can be seen in a new trailer released today in conjunction with the Electronic Entertainment Expo (E3) held in Los Angeles this week. The trailer is available at Youtube.com/PlayWarframe.
"Bringing Warframe to Xbox One is a no-brainer," said Steve Sinclair, creative director at Digital Extremes. "Our players have been asking for Warframe since the debut of the console and with the ID@Xbox Program, now we can make it happen. Having the freedom to develop and publish Warframe on our own terms is the true definition of independence to us. Warframe is a passion project for our team and building it alongside our players is a reality now with digital distribution."
Players are introduced to Warframe as newly awoken Tenno warriors, thrust into a universe at war and armed with ancient exo-skeletal technology only they can operate. These Warframes bring unimaginable power and skill to the Tenno and provide players with unique offensive and defensive powers to explore and master. Players go solo or band together in squads of 4 to complete co-op based raids to locate ancient artifacts that will help customize and upgrade their Warframe and weapons.
Often described as MMO-lite with an emphasis on cooperative play and clan-building, Warframe will take advantage of the social connectivity and community building features Xbox One offers at launch and in subsequent game updates. First up is Game DVR where players can capture their greatest Warframe moments and share them with friends. Players looking for bragging rights will find them with the many Xbox Achievements and Hero Stats. Second screen functionality through Xbox One SmartGlass will be utilized with the Warframe Nexus App for Windows Phone, iOS and Android. This companion app provides players with pertinent real-time game information and stats such as Alerts to critical missions and the Codex, which provides key data on all the Warframes, weapons, Mods and more to help players strategize their play.
Warframe is currently available for free on PC and PS4™. More information on Warframe on Xbox One will be revealed in the coming months. In the meantime, visit www.warframe.com to stay up to date on the latest news.
Next Article
CCP Games, a leading independent developer of massively multiplayer games, today has rocked the notorious player-controlled metagame of EVE On...
by Mikedot
Epic 9.5 is on the way for Rappelz and promises to bring a host of new features and challenges to the community, such as a new dungeon.
by Ragachak
Gravity Interactive, a publisher of exciting massive multiplayer online role-playing games (MMORPGs), is giving players a little something to ...
by MissyS