War Dragons Mobile Game Hits App Store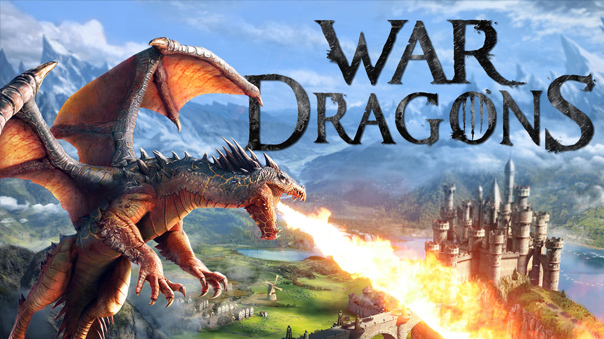 Pocket Gems, a leader in mobile entertainment, is today announcing the launch of War Dragons, a 3D real-time strategy game for the iPhone, iPad, and iPod touch with Apple Watch integration in six countries. War Dragons was built with Metal on Pocket Gems' proprietary Mantis Engine, enabling the game's beautiful 3D graphics and synchronous multiplayer over mobile networks. Featuring both PvP and team-based battles, the game lets players build and customize the ultimate dragon army to annihilate all others.
"War Dragons represents the beginning of an entirely new chapter for Pocket Gems marked by deeper, richer games that will appeal to a new audience," said Harlan Crystal, Pocket Gems' CTO and product lead on War Dragons. "We're excited to share what we've built and plan to continue active development over the next several months to meaningfully evolve the game."
War Dragons brings life to a magical 3D world where players reign over a kingdom defended by the mythical flying beasts. Players engage in dragon warfare by building guilds with friends, defending their kingdoms and destroying their enemies' bases in both PvP and team-based multiplayer.
The game features over 70 different kinds of dragons, each with a unique set of spells, including hunter, warrior, and sorcerer classes- ensuring that players can customize their army to most effectively scorch their enemies' kingdoms. Each dragon can be bred and trained, creating a powerful team to protect and expand players' kingdoms. Players can also build and customize their island fortresses with lightning towers, ballistas to open up different strategic defense possibilities.
"We believe that the best games of the future will be high-quality multiplayer experiences that work seamlessly over mobile networks," said Ben Liu, CEO of Pocket Gems. "We've built a number of key technologies that will be the foundation of our future projects including a 3D engine, synchronous multiplayer networking and real-time communications."
War Dragons is built on Pocket Gems' proprietary Mantis Engine. The engine has full native support for 3D graphics with a small memory footprint optimized for mobile devices. It was designed specifically to handle spotty connectivity that's generally associated with mobile networks while still having true synchronous multiplayer. the Mantis Engine also leverages standard mobile development tools on iOS while still being cross-platform.
Pocket Gems plans to keep building War Dragons as its community continues to grow. It's currently available in the U.S., U.K., Australia, Ireland, Canada and New Zealand on the iPhone, iPad and iPod touch.
Next Article
Melty Blood is an Anime-style fighting game that has roots in anime such as FATE/Stay Night.
by Ragachak