Try Star Wars: The Old Republic free this weekend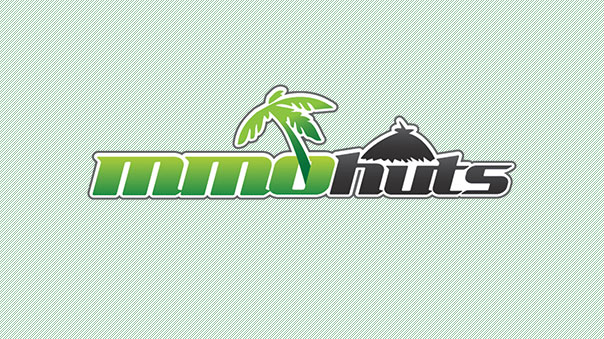 Star Wars: The Old Republic is hosting a free trial this weekend with the Weekend Pass Free Trial.
Players who don't have a previously-active STWOR account can register starting on March 15, and get free access to the game from March 15 (Thursday) until March 19 (Monday). The weekend pass will allow players to try all eight character classes, explore the Origin and Capital World, engage in PvP in the Warzones, and access either the Esseles or Black Talon Flashpoints. Subscribing during the free time will void any free trial remaining.
Star Wars: The Old Republic is published by Electronic Arts/Bioware.
Shaiya Gameplay Screenshot
Source:

EXPERIENCE THE LATEST ONLINE PHENOMENON FOR FREE WITH THE STAR WARSTM: THE OLD REPUBLICTM WEEKEND PASS

Now, even more gamers can experience the massively multiplayer online game that is taking the world by storm! Starting this Thursday, players around the world will be able to jump in and experience Star Wars™: The Old Republic™ in the first Weekend Pass Free* Trial. This limited time opportunity will give individuals who don't already have a previously-active Star Wars: The Old Republic account a chance to experience the groundbreaking, story-driven MMO from EA, BioWare and LucasArts for up to four days for free, with no payment method required.

Individuals who take part in the Weekend Pass will be able to experience the opening adventures of each of the eight character classes in the game, exploring both their Origin World and may even have the opportunity to visit their faction's Capital World. Additionally, Weekend Pass players will have the chance to face off against other players in PvP Warzones, or join up with friends and play through a couple of early faction-specific Flashpoints in the game, The Esseles and The Black Talon.

Star Wars: The Old Republic is one of the most critically acclaimed MMOs of all time, having won MSNBC's "Game of the Year" award, "Editor's Choice" awards from IGN, PC Gamer and "Best MMO of 2011" awards from Game Informer, Gamespy.com, Massively, Ten Ton Hammer and more. The game is set thousands of years before the classic Star Wars™ movies, with the Galactic Republic and Sith Empire locked in the middle of an epic, galactic war. Players choose one of eight iconic Star Wars character classes, including the Jedi Knight, Jedi Consular, Smuggler, Trooper, Sith Warrior, Sith Inquisitor, Bounty Hunter and Imperial Agent, becoming the hero or villain of their own personal Star Wars saga.

The Weekend Pass Free Trial opens Thursday, March 15, 12:01AM CDT and ends on Monday, March 19th at 2:00AM CDT. To learn more, visit www.StarWarsTheOldRepublic.com/weekendpass. Players can begin registering and creating their accounts on March 15.

Be sure to check back to www.StarWarsTheOldRepublic.com, as well as our Facebook and Twitter for all the latest updates.



Next Article
Beyond this very straight-forward setup will be the ability to dodge by double tapping the movement keys, and doing a power attack by releasin...
by Mikedot
The executive producer for Neverwinter by ARC Games has recently announced that the expansion for Elemental Evil will be moved to April 7th 20...
by Mikedot