Star Citizen: Alex Mayberry becomes Executive Producer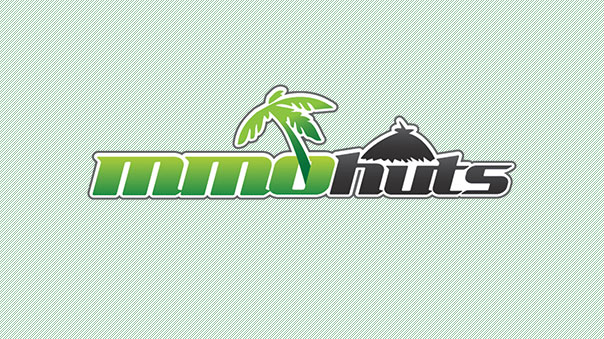 Game industry veteran, Alex Mayberry, who most recently was lead game producer at Blizzard Entertainment, is leaving that position to take on an executive producer role at Cloud Imperium™ Games (CIG), the makers of the crowd funded space sim, Star Citizen™. Mayberry will be overseeing all product development for Star Citizen and managing CIG's distributed development process across all production studios (both owned and contracted) including Santa Monica, Austin, Manchester and Montreal. Mayberry will be reporting directly to CIG co-founder and CEO, Chris Roberts and begins his duties immediately.
Mayberry has spent 18 years designing and producing award winning games. His career in the industry began as a level designer at Xatrix Entertainment. After stops at Electronic Arts and Kalisto, Mayberry spent three years as creative director and executive producer of the America's Army game project. From there he moved to Blizzard as a producer, where he worked on the World of Warcraft (WoW) expansion packs and was lead game producer for Diablo III.
"I don't think we could have found a better fit than Alex Mayberry for helping me manage Star Citizen's development," said Chris Roberts. "Alex brings a wealth of experience in managing very large online games with huge communities, including the biggest of all, World of Warcraft.
"Star Citizen has grown from my crazy dream to one that is shared by more than 400-thousand other crazy dreamers, with new ones joining every day, all united in attempting to build the most ambitious space sim and sandbox game ever. What makes this quest even tougher is that we are committed to do this in a fully open environment, with the ongoing involvement of the community, and sharing portions of the game as it's developed for feedback while working on the bigger feature set. That means even though we're a ways out from the full game being finished, we are still in a live environment with an enormous number of users. That brings a whole new set of challenges.
"Alex brings invaluable experience in managing a live game while developing new content, something he did with WoW for Burning Crusade and Wrath of the Lich King. After working on those games, he ran the development efforts as lead producer of Diablo III and helped manage a game, already several years in development, across the finish line with rave reviews and acclaim. From there he followed up with the Diablo III expansion, Reaper of Souls.
"As a long-time veteran of Blizzard he has an almost fanatical commitment to quality and playability, which makes him a great fit creatively. He has a sterling reputation in the industry, having helped manage many successful teams and he'll bring that same kind of winning style to Star Citizen."
"After 10 years at Blizzard, I didn't think that there was anything that could ever get me to leave," said Mayberry. "But then Chris invited me to come check out Star Citizen, and after seeing the game and listening to Chris talk about his vision, I knew that I had to be a part of it. Star Citizen is bold and ambitious, with a unique and innovative approach to game development. I am extremely excited to be joining the talented people at Cloud Imperium Games, and I strongly believe that together, with Chris Robert's direction and the support of the player community, we will set a new standard for AAA games."
For more info, https://robertsspaceindustries.com/
Next Article
Five minutes to win it - will you survive Silkroad Online's newest PvP mode?
by MissyS
Ship of Heroes has officially posted their third technical schedule, showing milestones planned for the first half of 2018.
by Ragachak
gumi offered their first look at their upcoming JRPG, Brave Frontier: The Last Summoner, which will hit Western Territories in the Summer.
by Ragachak