Spirit Tales Offers Bonus Pack Through Raptr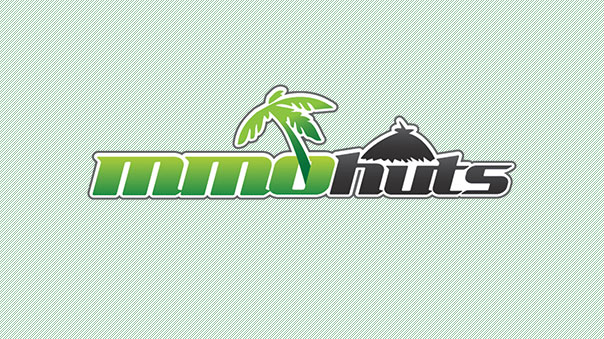 KoramGame and Raptr have partnered to offer a special reward for Spirit Tales players in the new Raptr Rewards program.
Players must be ranked "Newbie" or above in Spirit Tales on Raptr (ranks earned by achievements and time played). The award is then unlocked and can be claimed on a first come, first serve basis. The Jump Start pack includes Master Pet Dango, a Star Weapon Enhancement Hammer, and a Star EXP Talisman.
KoramGame also publishes Dragon Born.
Spirit Tales Gameplay Screenshot

Source:
KoramGame Partners with Raptr to Give Gamers a Jump Start

Play Spirit Tales and Get Rewarded With Raptr




Sunnyvale, Calif. — (June 6, 2012) — KoramGame Ltd., a leading developer and publisher of free-to-play online games has partnered with Raptr, the leading community for gamers, to give away exclusive Spirit Tales Jump Start packs. Part of the recently unveiled Raptr Rewards program, qualified users can receive special in-game items that will aid them on their journey in Spirit Tales, a cute fantasy MMORPG that is available worldwide.

The Spirit Tales Jump Start pack includes the following:

Master Pet Dango – Capture almost any monster and make it your pet
Star Weapon Enhancement Hammer – Enchant any weapon below level 20 with 100% success rate
Star EXP Talisman – Gain 10% more experience for one hour

To qualify for this first come, first serve reward, players must be ranked "Newbie" or above on Raptr; ranks based on time played and achievements unlocked. For more information on Raptr Rewards, please visit: http://raptr.com/rewards.

REGISTER for a free Spirit Tales account: http://st.koramgame.com

LIKE Spirit Tales on Facebook: http://facebook.com/spirit.tales
The world of Wild Terra is enshrouded in darkness as the 9.55 Halloween Update hits.
by Ragachak
Blue Manchu announces that Card Hunter's first expansion, Attack of the Artifacts, is now live.
by MissyS