RuneScape updates clan system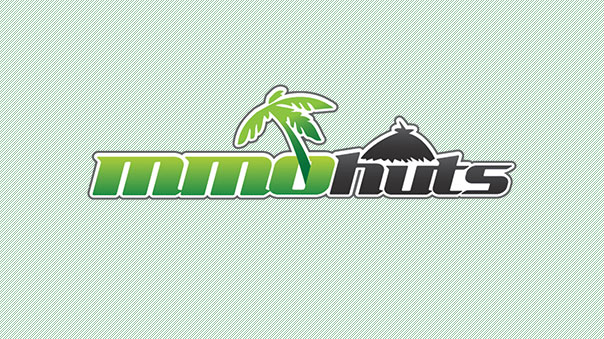 RuneScape has launched a major Clan update, adding new in-game support and mechanics for clans.
Players can now create clans in-game and add members, assign ranks and job titles, chat with, and use camps for their own clan. Two new chat channels are added – Clan Chat is renamed to Friends Chat, while a new clan-specific chat channel can be joined (and guests may be invited). A new camp hub is added for players to start, join, meet, and recruit for clans.
Each clan can now be customized with clan mottos, motives, and colors, that will be shown in capes and vexillums, plus each clan gets its own personalized web page with forums, scores, stats, and information. Clan Wars are now also designed to be rated based on outcome.
RuneScape is published by Jagex, which also publishes War of Legends.
RuneScape Gameplay Screenshot
Source:
RUNESCAPE UNVEILS NEW CLAN SUPPORT UPDATE

Cambridge, UK – Tuesday 12th April 2011 – Jagex Games Studio, developer of RuneScape, the world's most popular free-to-play MMORPG, today announced the much anticipated in-game update to RuneScape's Clan system.

This update gives clans a real presence in the game, offering new tools to help players organise and administer their clans, as well as ways to advertise their clans and show allegiance to them in RuneScape.

The Clan update will include the following features:

– In-game Clan Support – For the first time players will now be able to create clans in-game and recruit new clanmates, assigning ranks and job titles to their members.

– Additional Clan Chat Channels – This update includes two new chat channels for players: the current 'Clan Chat' system remains as it is, although it will be renamed 'Friends Chat'. The new channel will offer a unique system for players to communicate with fellow clan members (and access to chat on another clan's chat channel as a guest). Players will even be able to keep track of communication in all three channels at the same time.
– Clan Camp – Clan members now have access to a new area on the RuneScape map which will  serve as a hub for clans to socialise, recruit and plan. The Clan Camp is the starting point for all the new features and includes everything players need to start a clan, meet with their clan, recruit new members and plan their next adventure.
– Greater Customisations of Clans – Players will now be able to customise their clan with clan mottos, motifs and colours.  These will be reflected in clan capes and a new item called the vexillum.  The vexillum can be stood in the ground at events to mark that clan's territory.  It can also be inspected to allow others to access essential clan information.

– Clan Web Pages – Each clan will be give a personalised web page which will play host to a list of all clan members, high scores, stats and  information about their clan. The clan web pages will also host public and private clan specific forums.

– Rated Clan Wars – Rated Clan Wars, the new clan-specific gameplay content, is a redesigned version of the popular Clan Wars activity, allowing clans to challenge other clans to battle and be rated based on the outcome.

All of the features above will be available for the entire RuneScape community from today.

To enjoy this update or start a clan of your own, head over to www.RuneScape.com.
Next Article
The combat-oriented MMORPG, Conquer Online, has expanded its PvP action, yet again! This time, by adding a brand new match mode - the Champion...
by MissyS
May marks the first year anniversary of Allods Online.
by MissyS
Attention, seafarers! Pirate101 has opened up its test realm with a long awaited feature: Ranked PvP!
by MissyS