Runescape: Lost City of Elves now available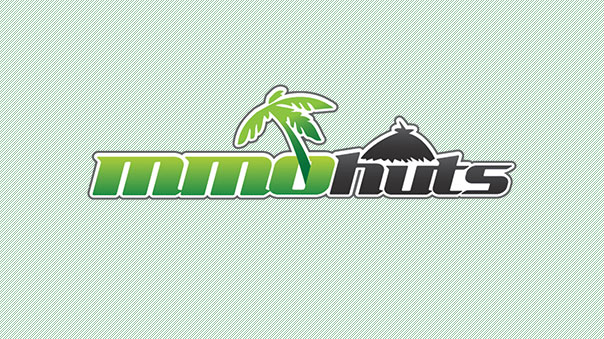 Prifddinas, the high-level content capital of RuneScape — Jagex's flagship MMO — has finally opened its doors to players.
The crystalline metropolis is the epic conclusion of a quest chain that players first learned about 10 years ago, and culminates with access to a host of exciting new areas to explore, each packed with fresh features for experienced characters to engage with.
Four clan-controlled districts will be available from day one, and in these players will immediately be able to tackle a selection of unique quests, puzzles and battles.
Clan Iorwerth, for example, presents the challenge of slaying 10 bosses sequentially. With each victory; however, comes hardship, as the defeated enemy drops a dark crystal that then debuffs a player in preparation for the next fight in the series.
Less perilous tasks can be found in Clan Trahaearn's zone where the introduction of Seren Stones allows characters to work up their mining and smithing skills.
Further around the circular structure of the city you'll encounter Clan Cadarn and its Max Guild Garden, where the dedicated can top out their skills and, ultimately, earn themselves a place on the Throne of Fame.
Last, but by no means least, Clan Crwys brings a more earthy appeal to farmers and woodcutters allowing them access to the elder tree patch, as well as unlocking a third spirit tree.
In addition to the clan zones, there's a sizable spread of city-wide activities including: activating and adding missing pieces to the Golden Shattered Heart Statue; exploring the mysteries of the Memoriam Chamber; and racing between districts in order to receive experience and yield boosts from the Voice of Seren.
"It's an incredible amount of content," said Phil Mansell, vice president of RuneScape, "and the team is working around the clock to double this by the end of 2014. It's also pleasing to reflect that if it wasn't for the success of our Player Power initiative, the Elf City may well have not emerged into the light. This was, by far, the most desirable piece of content for our fans and we're delighted to offer them the keys to this new kingdom today."
The second half of the Lost City of the Elves is scheduled to be unlocked later this year, opening up the Hefin, Meilyr, Ithell, and Amlodd clan districts, along with even more high-level content.
For more info, visit http://www.runescape.com/

Next Article
At the end of the game if you played as a created character, you can see them again in other replays, provided you are playing someone new. Ho...
by Ragachak
Beasts have always been one of the most important elements of Knight's Fable. With powerful skills and cool looks, they can give you a sense...
by Mikedot
The Season of the Dragon continues in Elder Scrolls Online this August, with the Scalebreaker DLC dungeon and Update 23.
by Ragachak