Runes of Magic "The Mystery of the Temple" update live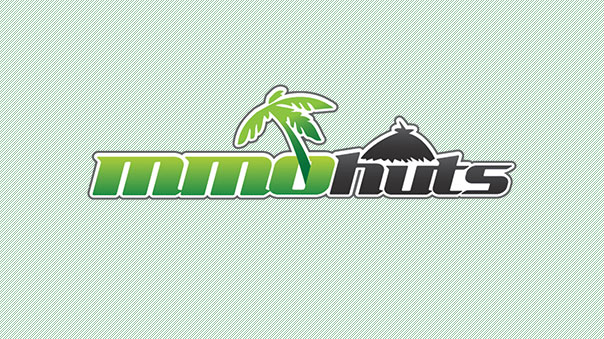 Runes of Magic's latest major update, The Mystery of the Temple (3.0.4), is now live for players to enjoy.
The update adds the new Raksha Temple dungeon, the first dungeon that offers three levels of difficulty (easy, normal, and hard), and designed for six player groups. New quests are available for guilds on guild quest boards, allowing castles to upgrade to a marble appearance, two new guild mini-games have been introduced, and four new slots have been implemented on the walls of fortresses.
The update also launches a new event called the Juice Festival, where players can do mini-games to get benefits of being able to drink the special juice from the Moonlight Grapefruit Tree.
Runes of Magic Raksha Temple Update Screenshots:
Source:
The Mystery of the Temple revealed

New Runes of Magic content goes live

BERLIN – September 16, 2010 – The latest update to the popular online role-playing game Runes of Magic is now live. Update 3.0.4 – "The Mystery of the Temple", gives players access to new content by opening the doors of the Raksha Temple, a challenging instance as well as new features, including the Juice Festival, a special event linked to the gathering of a very particular fruit: the Moonlight Grapefruit. Guilds now have new objectives like new guild quests and a new level for guild castles.

The Raksha Temple dungeon represents a major addition to the game. It invites Runes of Magic players to explore a sanctuary in order to calm the anger of the gods, which are threatening the area of the Northern Janost Forest. For the first time in the game, six player groups will be given the opportunity to choose from three levels of difficulty: easy, normal and hard with the most difficult level planned for implementation in the next update. The harder the level, the better the rewards received when players manage to pacify the gods.

Guilds haven't been forgotten and are set to evolve further. New quests are available for their members on the guild quest boards in their home castle. These missions will allow them to gather the resources required to bring their castle to its next level, granting a new marble-like appearance. Furthermore, players now have the ability to build new buildings on the four extra slots implemented outside the high walls of their fortress. Their members will also have the opportunity to enjoy two new guild mini-games, where they can test their dexterity to get interesting rewards.

Casual players will also be excited to hear that with this new update, a new event is happening in Taborea. The Juice Festival is historically linked to the Moonlight Grapefruit Tree, which blossoms once a year when the moon is at its highest point. This fruit, added to any juice, grants special powers. Every year, a huge festival is organized during this particular period and players are invited to join in. However, drinks are not free. If festival-goers want to benefit from the bonuses granted by the special juice, they have to take part in activities in the form of mini-games, where for example, they need to collect items or serve other players juice.

For more information regarding Patch 3.0.4 – "The Mystery of the Temple", visit the page dedicated on the official website of Runes of Magic: http://www.runesofmagic.com/en/chapter3.html


Next Article
Kasedo Games have announced that a playable demo of the addictive platformer Upwards, Lonely Robot is now available on Steam.
by MissyS
Kill3rCombo has announced that they have been purchased by Korean game developer KOG, the creators of Elsword, Grand Chase, and Fighters Club....
by MissyS