Ring of Elysium Teases New Game Mode During E3 2019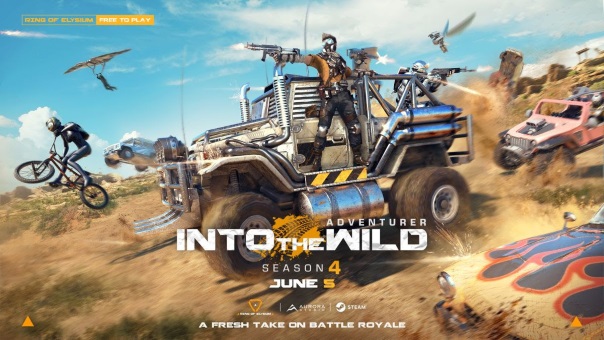 Aurora Studio has a new game mode coming to Ring of Elysium, which will be featured in an exhibition at E3 2019. This live-streamed exhibition will take place on June 11-13th, from 4 pm – 5:30 pm PDT on their Twitch. Players can sign up for a chance to show off their skill at home, for a shot at in-game rewards. For those at E3 proper, they can stop by the booth to try and win prizes, and see Ring of Elysium cosplay at their booth (#2301). Those who stop by and take a photo at the booth can tweet it out for a shot at these prizes. If that weren't enough, to celebrate the Season 4 launch, Aurora Studio has announced that fans at home and at E3 can sign up for a chance to win an Alienware M15 gaming laptop.
The new mode for Ring of Elysium will be different from the present Battle Royale mode, and instead takes cues from the previous Night Mode. This new mode will not have a shrinking arena mechanic, and so instead should make for more intense battle experience. In addition, players will not be able to rely on blood packs or hiding as a means to survive.  This mode will have a new win condition, to offer some serious shake-ups to the online game. Players looking to put their skills to the test either at E3 or at home can sign up for a chance to play on stream during the three-day exhibition here. Players will have to sign up in teams of four in order to have a chance to compete.
For those looking for a more casual way to earn some RoE swag, Aurora Studio has announced that E3 attendees can stop by the Alienware booth #2301 in the South Hall to catch Ring of Elysium cosplayers and stopping for a photo op. Fans can then tweet out their photo using the hashtag #ROE3 for a chance to win an Amazon gift card, a Ring of Elysium t-shirt, or a Ring of Elysium keychain. Players can catch a glimpse of Johnny Junker, The Sparrow and more showing off their Ring of Elysium cosplays throughout the exhibition. If you want in on the Alienware giveaway, that link is below.
Since Cards and Castles was new to me, the first thing I did was pick up the game and play through its two-battle tutorial. It's pretty easy...
by MissyS
Eudemons Online has released a discussion comparing the pets and animals we so cherish, as seen in films, with the pets we love in MMORPGs.
by MissyS