Repulse officially launches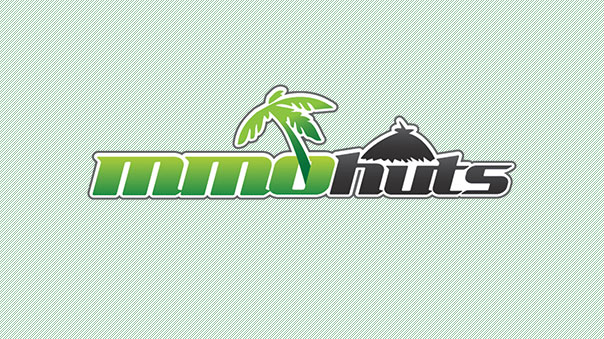 Aeria Games has announced the official commercial launch of Repulse today.
Repulse's launch today includes the addition of four new maps with multiple gameplay modes, and include features like teleporters (Memorial and Arena) and energy-draining static fields (Castle). A second East Coast server will also be added, along with a high ping kick feature to help improve gameplay by removing players who are lagging severely from the game. The Repulse item mall also opens today with a variety of items to help gameplay.
Aeria Games also publishes Wolf Team and Last Chaos.
Repulse Gameplay Screenshot

Source:
Aeria Games Blasts Out Sci-Fi Action Shooter Repulse

Commercial Launch of Highly Anticipated Dystopian Sci-Fi MMOFPS Offers Players
New Features Including Four New Multi-mode Maps

SANTA CLARA, Calif. – February 1, 2012 – Aeria Games, a leading global publisher of free-to-play online games, announced today the commercial launch of its new sci-fi themed first person shooter (FPS) game, Repulse. Following the heels of successful beta testing, Repulse is now fully live and ready to play with an updated client featuring a wealth of exciting new additions and improvements including additional maps.

Experience Repulse's striking 3D graphics while battling enemies in the game's futuristic, dystopian setting. An arsenal of high-tech weaponry, enhanced movement abilities, and fast-paced combat make this MMOFPS a visceral experience. Repulse provides adrenaline-pumping action in a variety of hard-hitting player-versus-player (PvP) and player-versus-environment (PvE) modes. This frenetic FPS game also features full clan support, resulting in intense shootouts between rival players and clans.

"We've upgraded Repulse with four brand new maps to celebrate its commercial launch as an intense, hard-hitting sci-fi shooter," said Tom Nichols, North America Director of Publishing, Aeria Games. "With twitch-based action moves like the Boost Jump, Wall Jump, and Dodge, Repulse sets the standard for brutally futuristic online combat."

Repulse fires up the free-to-play FPS genre with explosive features:

Special Action Moves – Use the dodge step ability and quick reflexes to avoid incoming enemy fire. Quickly jump in and out of combat with the boost ability. Overcome obstacles with the wall jump or sneak up on your enemies by cloaking. All these features and more are available in the Action Mode channels.
New Content Added – Four new, exciting maps with multiple gameplay modes have expanded the game since the Closed Beta. Utilize the new teleporters to test your skills in the Memorial and Arena maps but watch out for energy-draining static fields in the Castle map!
High Ping Kick Safeguard – In order to ensure lag-free gameplay, a second East Coast server will be added (select the server closest to you for the fastest gameplay). In addition, a high ping kick feature has been implemented to automatically remove players who are severely lagging from the game in order to provide a better experience for everyone.
Customize Your Game – The Repulse web mall features a variety of items to enhance your Repulse experience.

Visit the official Repulse website to download the game: http://repulse.aeriagames.com/. Like all titles at Aeria Games, Repulse is free to download and free to play.
Asymmetrical mobile game Identity V is kicking off their global festival today, Call of the Abyss II.
by Ragachak
IGG, creator of internationally acclaimed mobile strategy games, is pleased to announce a massive update for one of its most beloved titles.
by MissyS
GAMEVIL has a new NBA game dropping onto both Google Play and the App Store today, NBA NOW.
by Ragachak