Realm of the Titans acquired by Aeria Games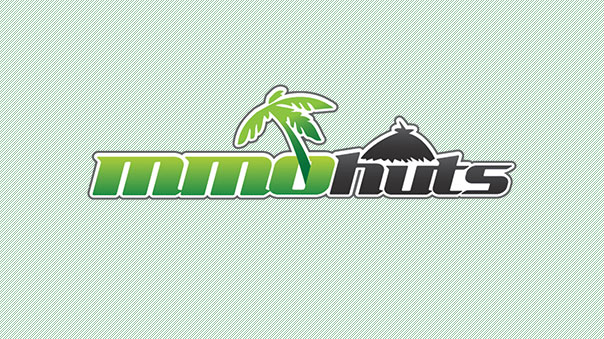 Aeria Games has announced a new game that it will be adding to its line-up next year: Realm of the Titans, based on Tian Online.
Realm of the Titans will be a DotA inspired (MOBA) strategy game. and will feature over 50 champions in two opposing factions, that will be released periodically at the start. Battlefields will offer control points and neutral monsters, a new purchasing system that will offer multiple shop locations and recommended items, and plenty of battle statistics and leaderboards. The game also promises to offer "deny" systems, neutral shops, and new camera modes.
Aeria Games publishes many other MMOs including Shaiya, Last Chaos, Dynasty Warriors Online, Legendary Champions, and Wolf Team.
Realm of the Titans Concept Art:
Source:
Aeria Games Announces Acquisition of Realm of the Titans

SANTA CLARA, Calif. – December 22, 2010 – Aeria Games, a leading global publisher of free-to-play online games, officially unveiled today that it will be launching Realm of the Titans (ROTT), a new DotA inspired, action strategy title headed for Western markets later next year. Developed by Ningbo SG-TY, a team comprised of industry veterans, top WCG competitors, and devout RTS enthusiasts, ROTT is poised to drive the strategy subgenre in a bold, new direction.

Realm of the Titans pits teams of powerful heroes and villains against each other on a dangerous and dynamic battlefield as they vie for control of the map. Players will be able to choose from a varied cast of over 50 champions from opposing factions, to be released periodically over the course of the game's opening months. The game is meticulously designed to reward teamwork and tactics, and encourage fluid and fast-paced competitive gameplay.

"We're thrilled to be working alongside SG-TY on the launch of Realm of the Titans," said Lan Hoang, CEO of Aeria Games. "The action strategy genre has been growing at an incredible pace and ROTT promises to deliver an engaging and innovative experience that sets a new standard for the competition."

Additional ROTT features include:

Dynamic Battlefields – captured control points spawn your minions, neutral monsters can be conquered to strengthen your team, and much more.
Revamped Item Purchasing System – increased inventory space, item purchase queuing, multiple shop locations, "recommended items" feature, and streamlined shop navigation.
Designed for the Pros – battle data, records, and results are viewable within the game, and leaderboards are constantly updated.
Return of Key DotA Features – the return of "deny" (deny your rivals experience and gold by targeting your own minions), neutral item shops, and the option to toggle between classic and new camera modes.

To keep up to date with all the latest ROTT news and information, visit www.aeriagames.com. Players interested in participating in the upcoming Closed Beta (CB) testing period will get their chance to sign up for the game early next year.
Next Article
KoramGame has announced its latest title, Everlight. Everlight is a browser-based, fantasy action role-playing game that will be available in ...
by MissyS
In theory, I enjoy Gacha games. I don't mind the constant rerolling and farming to improve/evolve my characters.
by Ragachak
Square Enix and Bigpoint have partnered together to offer Gameglobe, an online game platform.
by MissyS