Put the Pedal to the Floor in Need for Speed World Drag Mode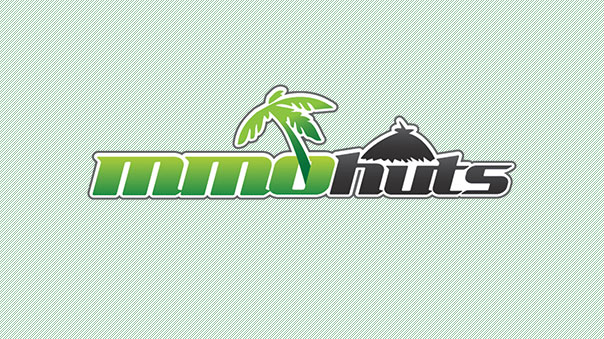 Put the Pedal to the Floor in Need for Speed World Drag Mode
Need for Speed World Celebrates 20 Million Registered Players
Think you've got the skills to pull off the perfect shift? Put your driving abilities to the test! After a six year absence from the Need for Speed™ franchise and in popular demand from the community, Drag Mode makes a triumphant debut in EA's free-to-play action racer,Need for Speed World. To really kick-start Drag Mode, fans can visit the Car Dealer and hop into the driver's seat of two brand-new rides tuned specifically for drag racing, the Toyota Supra "Street Mod" Drag Edition and the Ford Shelby GT500 Super Snake "Pro Stock" Drag Edition!
Drag Mode is a multiplayer drag race that players can join by searching for a lobby in Match-Making or by creating a Private Match to compete against their friends. Drivers will be able to race in four different environments against up to five opponents, allowing for a maximum of six drivers in each race. Once players get off the line they're going to need to simultaneously manage their gear shifts while keeping an eye on the race to avoid opponents and traffic. Great gear shifting is vital to any victory on the drag strip so players will want to change gears in the green zone to get a perfect shift and a nitrous boost!
Another new addition to Need for Speed World is the introduction of Drag Skill Mods, which will enhance the driver's car for optimum drag racing! The new Drag Skill Mods include:
Aero Drag Reduction – Improves aerodynamic properties on the car, improving overall performance in Drag races.
Launch Grip – Improves acceleration in Drag races by enhancing tire grip at race start.
Gear Ratio Enhancement – Increases the size of the RPM band required to hit a Perfect or Good Shift. Perfect Shifts give a small boost and the RPM range to hit gets smaller each gear.
Need for Speed World brings together best-in-class action racing with an unparalleled social experience on the PC. Players can enjoy over 120 stunning licensed cars, compete in over 80 events, race alongside their friends in Team Escape challenges, or simply cruise around Free Roam while hunting for Treasure Gems. Gamers race the way they want on over 100 miles of open road that combine fan-favorite locations from the original Need for Speed Most Wanted  and Need for Speed Carbon. With a thriving community of over 20 million registered players and a constant stream of new content, cars, and features, Need for Speed World offers the definitive racing experience that is exciting and constantly evolving.
To learn more about Need for Speed World and to start playing the game for free, visit www.needforspeedworld.com.
Jagex, publisher of RuneScape and War of Legends, announced the launch of a new Transformers Universe website to prepare for the next phase of...
by MissyS