Plays.tv Platform Launches Today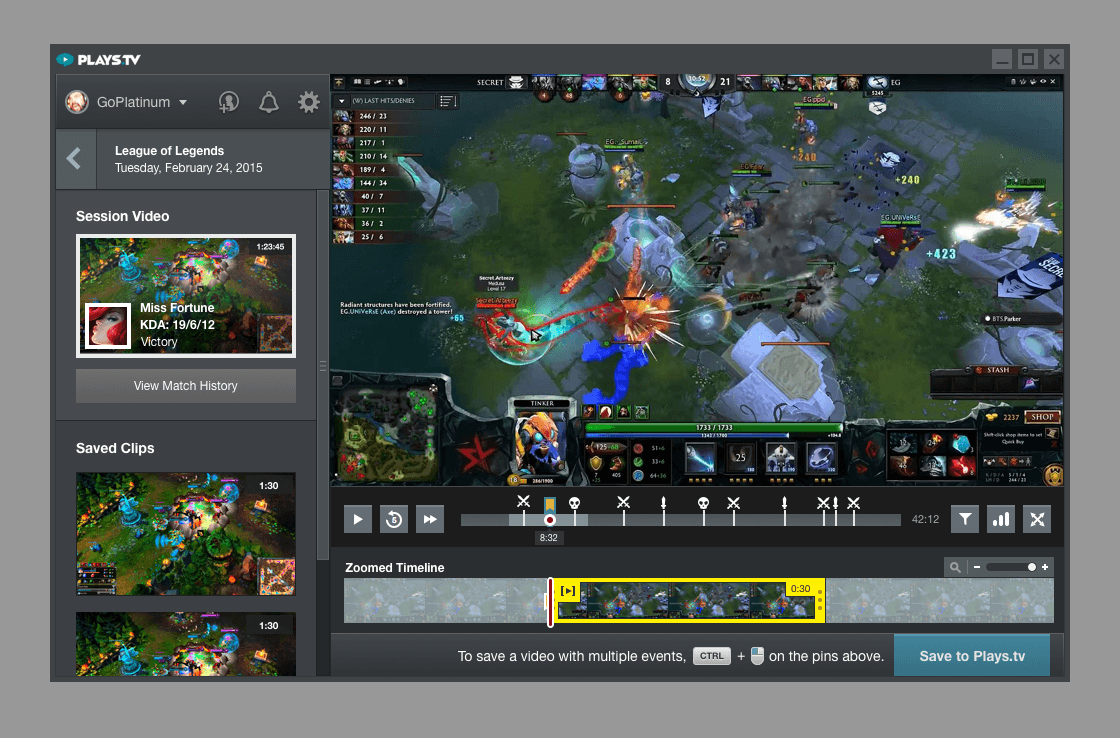 Plays.tv, the leading video-sharing platform for gamers, has now surpassed more than 10 million monthly active users (MAU) in its first year and includes more than 4 million content creators recording over 1.6 billion minutes of video monthly. The Plays.tv community is global, spanning over 180 countries and sharing video content from over 2000 games. While Plays.tv's community growth and engagement mirrors the trajectory of other successful photo and video sharing services, the Plays.tv experience is significantly different from livestreaming; it is a user-to-user platform where much of the sharing is between fellow gamers rather than a one-to-many broadcast.
"Plays.tv is really a video storytelling platform that enables gamers to share their stories the way they want" said Dennis Fong, CEO and co-founder, Raptr. "We're blown away by the user growth and engagement we're seeing. Now we're ready to open up the platform to developers who have been asking to tap into our service and community."
The Plays.tv Platform, which launches publicly today, enables game and web developers to integrate directly into the service. The Game Events API, which is currently being used for League of Legends, CS:GO, and soon DOTA 2, lets any game provide real-time metadata to Plays.tv, enabling automated video highlights for players after every game. The Web API gives developers direct access to Plays.tv's massive video library, enabling anyone to embed the videos or create entire applications around Plays.tv videos, with options to pull feeds filtered by game, characters, hashtags, usernames, and more.
Learn more about the Plays.tv developer platform at http://plays.tv/developers.
Next Article
Trovians who dare to enter the Fae Forest to be on alert because today, Trove is kicking off its Lunar Plunge in-game event.
by MissyS
The development team behind Dungeon Fighter Online is currently hosting a 24-hour livestream to celebrate the arrival of DFO Global Version
by Mikedot