Pets, Weddings, and more updated in Trickster Online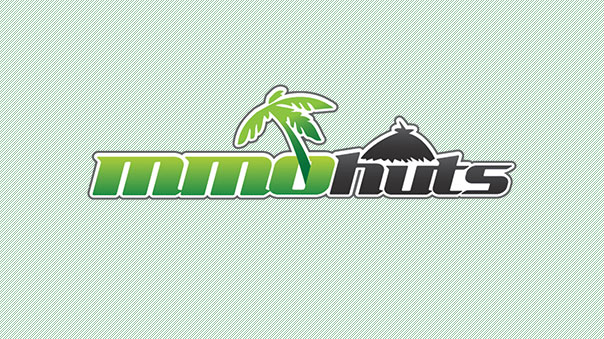 Trickster Online has launched a new major update today, revising some core systems in the game.
The Pet Evolution System has been improved so that players will get a guaranteed stat increase each level their pet gains, and will also let players fuse two pets together into an improved version. The Wedding System, on the other hand, has been expanded to add an Anniversary System, that rewards the couple with wedding gifts while they stay together – and takes them away if they divorce. New innerwear is also available in the Egg Shop.
Trickster Online is published by SG Interactive, which publishes Grand Chase and Pangya.
Trickster Online New Pet System Screenshot

Source:
SG Interactive today announced that popular free-to-play MMORPG Trickster Online has received a major update which includes an all-new Pet System, as well as significant improvements to the Wedding System and Egg Shop. Players can get more information about these new features and all the other excitement the world of Trickster has to offer by visiting http://trickster.ntreev.net/.

"We work hard to keep the Trickster Online universe engaging for users, because no one wants to participate in an online community that doesn't grow with the players," said Chris Lee, CEO of SG Interactive. "These updates should mix things up for Trickster adventurers, hopefully keeping them on their toes, happy, and entertained."

With the update, a New Pet Evolution System has been streamlined so that players are guaranteed stat increases at each new level. A further update also now allows players to fuse two pets, resulting in a single new and improved virtual companion who will aid players in their travels. Speaking of companions, players who have made use of the Wedding System to partner with another player will now benefit from an Anniversary System that rewards virtual fidelity with in-game Wedding Gift items that can disappear if couples "divorce."

Lastly, the Egg Shop is now selling innerwear for all levels and classes. Every quarter, a new 7-item set will be introduced, with the Panda Set being the latest available for purchase!

For more information about Trickster Online and the recent updates, please visit the official website at http://trickster.ntreev.net/.
Next Article
The second season of SMITE is nearly upon us. With it comes what may be the most massive list of changes to ever hit Hirez Studios' third...
by DizzyPW
Nexon has announced the launch of Chaos Chronicle, a free-to-play RPG on Android and iOS.
by MissyS