Nexon Acquires GameHi Inc.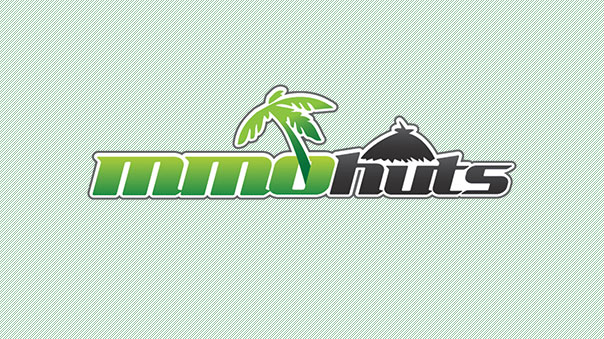 Nexon, the company best known for MapleStory, just announced that they purchased the Korean game developer GameHi Inc, the company behind 2Moons (Dekaron), Sudden Attack and Metal Rage. This announcement comes just weeks after Nexon purchased Ndoors – the company behind Atlantica Online and WonderKing. GameHi's most popular game without a doubt is Sudden Attack, which is basically the Counter-Strike of South Korea. Hopefully the marriage between Nexon and GameHi result in better free to play games from both companies.
Sudden Attack Gameplay Screenshot. Most popular MMO by GameHi
From The Original Release:
Nexon acquires 29.30 percent shares, which includes Management Rights, of GameHi for 73.2 billion won

GameHi records revenues of 41.5 billion won and Operating profits of 11.9 billion won as of the end of 2009.

Nexon Inc., (CEO Min Seo, ShinChul Kang) announced on the yesterday that Nexon has acquired the management rights to GameHi Inc., (CEO WoonSang Jung), a development company famous for "Sudden Attack, and "Dekaron".

Nexon acquired 29.30 percent of the shares, which includes management rights of GameHi from GunIl Kim, the largest shareholder, for 73.2 billion won. Through this acquisition, Nexon will be able to merge its online game publishing know-how and infrastructure with the expert game development capabilities of GameHi to create greater value for the company and increase Nexon's influence as the global leader in the game industry.

Min Seo of Nexon said, "GameHi has proved its ability to create high quality online games through Sudden Attack, Dekaron, etc." and that "as was seen before in the cases of MapleStory and Wizet as well as Dungeon Fighter Online and Neople, the acquisition of GameHi by Nexon will create the greatest synergy between both companies."

GameHi is an online game development and service company founded in 2000 and is famous for games such as "Sudden Attack", "Dekaron" and "Metal Rage". "Sudden Attack", after opening official service in August of 2005, has reached 250,000 concurrent users, been number one in PC Café market shares for 106 continual weeks, and is regarded as the game that popularized first person shooters in Korea. In 2009, GameHi recorded a total revenue of 41.5 billion won and operating profits of 11.9 billion won.
The prelude to the season finale of Living World Season 3 in Guild Wars 2: Heart of Thorns is now live.
by MissyS
Mad Otter Games have officially announced the September release of the "Starfall" expansion for Villagers and Heroes.
by Ragachak
Originally launched in Korea, the mobile excitement of MapleStory, MapleStory M is getting ready for a global launch!
by Ragachak