Naruto Saga: Chapter III Available Now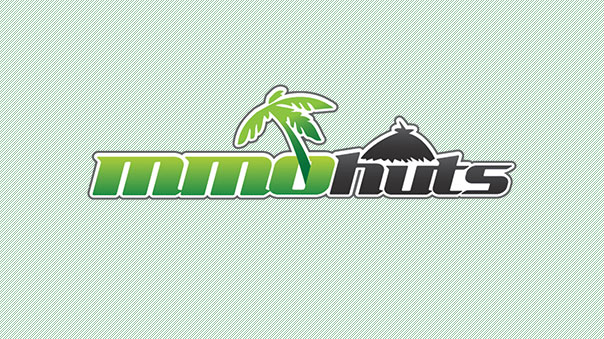 IceGames has revealed details today of the Chapter III expansion to the popular Naruto team combat MMO, Naruto Saga. Now available in the Games.la portal, Naruto Saga: Chapter III ushers in a host of new features and improvements.
Bigger, Better Faction Battles
All factions are now able to enter the same event map and face off in a brutal, exciting melee where only the best can reign supreme. Honor points also become more important, giving Naruto Saga players extra incentive to fight for their factions.
Faction Zones
The brand new Faction Zone feature gives players plenty of exciting boss challenges to tackle as a team. Open from 21:30-23:00 every day, faction members can enter the Faction Zone and group together to kill a daily boss. Finishing the boss in the allocated timeframe will see players earn bags of cool rewards for their efforts. The higher the damage dealt, the better the rewards earned!
Factions Zones are more than just a boss hub though. They are upgradeable, and players can update their zone after hitting set requirements, unlocking tougher bosses and even better rewards in the process. Players also upgrade their faction skills in the Faction Zone through use of check-in, Faction Banquet, and the Donation Token. To help tackle the new bosses, a special Faction Buff is available at the Faction Shop – one so powerful it can turn the table at any stage during battle, even when it looks certain to end in defeat.
Developing Funds
Chapter III introduces a free Funds Development Plan for ninjas to earn extra in-game money. Two Festival Funds are available every day for players to invest in, though ninjas can only buy one. Purchase the right fund and hold onto it long enough and a massive 250% rebate could be rewarded!
Tsunade's Dice
All of these new Chapter III features are making Tsunade feel generous, so from Jan 23rd – Feb 13th, players can visit the famous Fifth Hokage of Konohagakure and try their luck against her in a classic game of dice. Win in succession and players will get their hands on all manner of awesome prizes.
New Partners and Transformation Techniques
Nine-Tails Naruto, White Coat Sasuke, and The 4th Hokage – Namikaze Minato are all making their débuts in Naruto Saga: Chapter III, giving players an even bigger roster of choice when choosing partners for battle. With Naruto Saga's unique transformation feature, players are capable of switching between these characters throughout their adventure.
Tweaks and Adjustments
Publisher IceGames is bringing a plethora of improvements to Naruto Saga's current gameplay designs with Chapter III, from adjusted rewards that better incentivise battles, to improved UI's for many key features, quicker ways to obtain recruitment points, and a massively optimized pathfinding algorithm. Players should be sure to check out the Partner Recruit Cards too, where Akatsuki and SS rank partners are more likely to show up.
New Year, New Prizes!
To celebrate the launch of Chapter III and 2014, IceGames is seeing in the new year with a massive Top-up Pack giveaway. Available from now until Feb 13th, players can enter into set rounds to earn tons of extra ingots (Naruto Saga's in-game currency) – and then get more extra rewards just for spending them!
And that's not all. Players lucky enough to seek out the special roses hidden in the main storyline-related instances and Tsundaes Dice challenge can redeem them in the New Year Shop for a host of valuable items.
Next Article
Petroglyph's 8-Bit Armies is now available on Steam, GOG.com, The Humble Store, and on the official 8-Bit Armies site!
by MissyS
Joymax, a leading online game developer and publisher of free to play MMORPGs, have announced that a new server will be added today for its po...
by MissyS
Black Prophecy officially announces that it will be free to play. There will be no subscription fee to play the game. It will also be publishe...
by Guest