Mercenary Wars introduces characters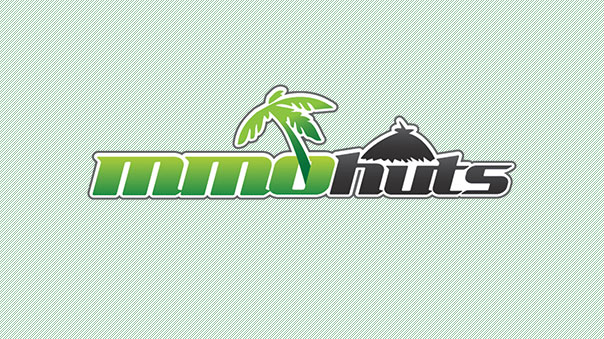 Mercenary Wars, a first person shooter MMO from Uforia, has announced its four special characters. Each character has a unique back story (described below), and there are two female and two male characters, each with a special part to play in the world.
The Characters:
Iron Storm
Iron Storm is the highest ranking female in the International Hessian Order. She founded the group in order to protect the North American region from newly established groups in other parts of the world.
Clare began her military career with the United States Army and then moved on to other branches within the Armed Forces in order to gain expertise in various areas of modern warfare. She excelled within
every area of military specialization, but specialized in covert operations with a focus on warfare in the Middle East.

Saladin
Saladin is the founder of the Medjay Mercenary Unit which he created to defend the Middle Eastern region from other mercenary units.  Originally born in Yemen, Saladin traveled throughout the region
training with some of the most renowned military units and even spending time with paramilitary groups mastering guerrilla tactics.  His driving force is the notion that only natives of that region should have control over the natural resources and land, and he will do anything to push invading forces out of this territory.

Sensou
Sensou is the female leader of the United Asian Front after gaining control of the position from the founder of the group, Hyun Sugiyama, during a violent but swift rebellion. Her success stems from being
able to unite the various Asian cultures under the umbrella organization — the United Asian Front. Prior to joining the United Asian Front, Sensou (then known by her birth name, Miyuki) was a researcher at various weapons development institutes throughout Asia and Europe. Her knowledge of advanced weapons systems led Sugiyama to recruit her into the organization to develop weapons with which they
could eventually overpower the military forces in the region.

Blood Loss
"Blood Loss", so named for his reputation for his aggressive tactics on the battlefield, is the second-in-command of the International Hessian Order. Along with "Iron Storm" he leads the International Hessian Order. His expertise are weapons that not only overpower the enemy, but completely aniline them. His main focus is not strategy, but logistics of how to win any particular battle. He is also the
official tester of new weapons systems that the researchers create.
Next Article
Rogue Stormers is a rogue-like* action platformer that draws inspiration from titles like Metal Slug.
by MissyS
Wargame is back with a second dose of free DLC for the million-selling franchise's third installment, Wargame Red Dragon. In this new exp...
by Mikedot