New MapleStory Update – 5 New Cygnus Knights Classes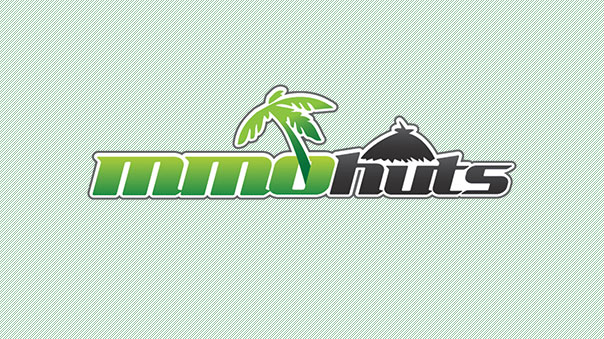 Nexon today, July 30th 2009, just released a much anticipated new content update for their flagship title, MapleStory. This update comes a day after a massive update for Nexon's MMOFPS game Combat Arms, so the folks over at Nexon are really going all out. Although this new update includes new quests, bug fixes and other update the highlite of it is iwthout a doubt the new Cygnus Knight classes, which are available to players level 20 or up. Upon meeting this level requirement and enlisting as a Cygnus Knight, players will have to create a new character and must work their way up to level 10 before choosing one of the new five new 'Cygnus Knight' classes. Basically, the game checks if you have a level 20 + character, and if you do it lets you create one of these new classes. The five new classes are 'Dawn Warrior, Blaze Wizard, Wind Archer, Night Walker and Thunder Breaker'. Each of these five classes will have their own unique quests and job advancements.
This really is a massive update for MapleStory, as adding five entirely new classes basically doubles the total number of starting classes in the game. Nexon has really been on a roll with updates lately, so players should expect at least another update before summer ends. Hopefully these new five classes are balanced, but knowing Nexon, they probably are.
See a Video Demonstration of all the new classes here
The Original Press Release:
The Cygnus Knights update allows players to take on new roles and experience a slew of new adventures with new skills and abilities in Maple World

Nexon America has released a new major content update for MapleStory, its epic massively multiplayer online role-playing game with more than six million registered users in North America, which adds an entirely new set of classes called the Cygnus Knights and brings a whole new storyline for Maple World inhabitants.

The Cygnus Knights characters are available for players at level 20 or up. Once enlisted as a Cygnus Knight, players start at level one, but after training and a few adventures, they will quickly be able to reach level 10 and select between a set of five new jobs: Dawn Warrior, Blaze Wizard, Wind Archer, Night Walker or Thunder Breaker.

The Cygnus Knight classes have their own quest line with advancement through 120 levels. Cygnus Knights come with one additional character slot, extra stat points and new sets of skills based on the character class. Additionally, new mounts have been introduced to the game specifically for Cygnus Knights.

"MapleStory is the premier free-to-play game on the market, and adding Cygnus Knights adds a whole new chapter to an already epic story," said Min Kim, Nexon America's vice president of marketing. "Cygnus Knights continues the tradition of Nexon delivering deep and exciting new content. Players will be able to take their MapleStory life in a whole new direction and accomplish some heroic deeds while trying out new jobs and skills."

The brave knights came to MapleStory to help defend Maple World from the evil Black Mage. To help fight off the evil of the Black Mage, the young empress, Cygnus, enlisted help from Maple World and has drawn volunteers to the game's new zone Ereve. The new zone is where the Cygnus Knights army is trained and embarks on dangerous missions to keep the world at peace.

The Cygnus Knights expansion also includes a new "Maker Skill" for players above level 45. The skill allows players to craft items out of materials found throughout Maple World. The Maker Skill can also be used to upgrade crafting materials like gems and to turn unneeded equipment items into crafting material.

The update also includes two new skin colors, pink and green, and plastic surgeries, giving more customization options to a player's characters. Also, Vicious' Hammer is a Cash Shop item that can be used on any piece of equipment, except for pet equipment, to increase that item's upgrade slots by one.

For more information on the new update or to download and play MapleStory for free, go to http://maplestory.nexon.net.
Next Article
Global publisher My.com and developer Allods Team announce that the Reapers' Revenge update is now available.
by MissyS
Thanatos: The Dragon Chaser will launch its first major update on November 26, 2016.
by MissyS