MapleStory celebrates sixth anniversary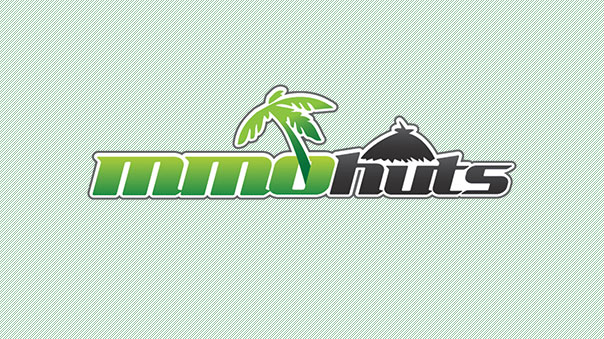 The sixth year of MapleStory's release in North America has arrived, and with it comes new events for players to celebrate.
One of the many events being held will start on May 26, and will revisit the Cake vs. Pie debate that began last year during the fifth anniversary celebration. Other events will include the Dual Raid: Balloon Hunt, which pits teams of players to compete for prizes dropped from a balloon and the Sixth Anniversary Jigsaw Puzzle event. Plenty of gear and items will be available as prizes this year during the events by finding "surprize" loot along the way.
MapleStory is published by Nexon, which also publishes Mabinogi, Dungeon Fighter Online, and Vindictus.
MapleStory Gameplay Screenshot

Source:
Six Years and Counting

MapleStory Continues its Sixth Anniversary Celebration this Week

In celebration of its six years of service in North America, Nexon's hit side-scrolling action MMO MapleStory has rolled out a series of anniversary-themed in-game events and prizes that will take place throughout the month of May.

For the past six years, players have consistently enjoyed massive content additions, including new character classes, job roles, challenging zones and sinister boss mobs. MapleStory recently surpassed the eight million player mark in North America, adding to the more than 95 million players worldwide that are currently registered.

Maple World saw some of its most drastic changes in the past year with the three-part Big Bang update which completely revamped the game.  Big Bang introduced a host of new features, including a higher graphical resolution that created a more visually alluring world; a complete user interface revamp; a neater and easier to navigate Maple World; rebalanced monsters, quests, and zones; and the Resistance class, including the Mechanic, Battle Mage and Wild Hunter. As a result of Big Bang, MapleStory broke its previous max concurrent user record when more than 136,000 players logged into the game at the same time.

"This year's anniversary is a memorable milestone that commemorates six solid years of exciting growth," said Crystin Cox, lead producer of MapleStory. "We look forward to providing many more years of service and are eager to continue adding engaging content that our players will enjoy."

To celebrate six momentous years of service, MapleStory is now hosting several anniversary events and giveaways, including the Cake vs. Pie 2 event that will start May 26. Players across all worlds are also  able to team up with their friends to participate in events like the Dual Raid: Balloon Hunt, where two groups of three (level 13 and above) team up to pop a special balloon that ultimately drops special in-game items once the balloon gauge has depleted. Maple World dwellers can also embark on the Sixth Anniversary Jigsaw Puzzle event, which invites players to seek out seven puzzle pieces awarded by completing specific in-game quests. Weapons, scrolls, pendants, accessories, and more are all up for grabs throughout this joyous Jubilation gala event.

To join in the celebration and see what events are going on, visit: http://maplestory.nexon.net and "Like" us on Facebook at www.facebook.com/maplestory.
Next Article
After a delay to the launch date we all hoped that League of Angels would be coming to Koramgame before the end of March as first announced.
by Mikedot
Former League of Legends professional Esports players to consult on the development of their latest game Call of Champions.
by MissyS
JC Planet has announced that it has released Big Expansion of the third Legend of Edda: Global Edition. This 3rd expansion brings vast new exc...
by Mikedot