Legion of Heroes: Now Available Worldwide on Google Play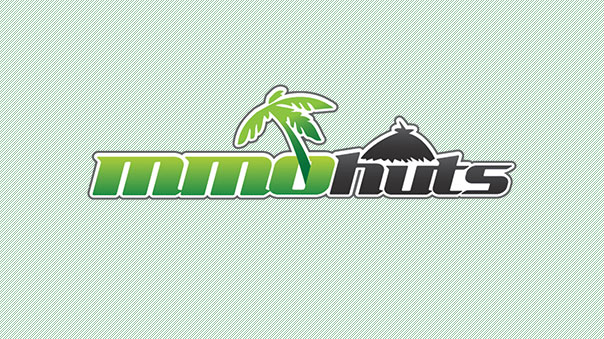 Nexon announced that Legion of Heroes, the massively multiplayer online role-playing game (MMORPG) offering a PC-quality MMO experience for mobile devices, is now available worldwide on Google Play with plans to launch an iOS version supporting cross-platform play later this year. Free to download and published by Nexon's mobile gaming group, Nexon M, Legion of Heroes allows players to explore and battle through an epic 3D fantasy world on all Android devices.
"Legion of Heroes is the mobile game MMO fans have been waiting for ," said John Robinson, general manager of Nexon M. "It's the biggest and deepest mobile game we've ever launched, and we're proud to give mobile gamers an experience that previously was available only on PC."
Legion of Heroes is a high-fantasy epic tale where the Sovereign of Darkness is scheming to sink the world into chaos. Players will adventure across an expansive 3D open world with a diversity of areas and terrains as they construct a team of heroes to do battle against an ancient evil bent on world domination.
Players collect and choose from hundreds of heroes to create unique and customized teams and then team up with others to create powerful guilds. Legion of Heroes also allows players to explore more than 100 dungeons and level up their skills through battle while earning enhanced weapons, magic, and armor. This combination of graphics, depth, and epic story makes Legion of Heroes the first-of-its-kind mobile MMORPG experience.
Gamers will love competing with each other in the player-versus-player (PvP) Coliseum, battling for higher ranks and better prizes in the weekly league. No amount of coin can buy victory in this arena, as only the most cunning heroes of skill and strategy will survive.
For more information on Legion of Heroes, Please visit http://loh.nexonm.com/.
A Spellbinder is a support mage that utilizes psychic powers to strike down their foes using levitating swords and thrown weapons.
by Ragachak
Third-person action RPG on mobile Darkness Rises has seen quite a lot of updates since launching.
by Ragachak
Wargaming, the leading free-to-play massively multiplayer online developer and publisher, today announced that their flagship free-to-play act...
by MissyS