CrimeCraft F2P model revised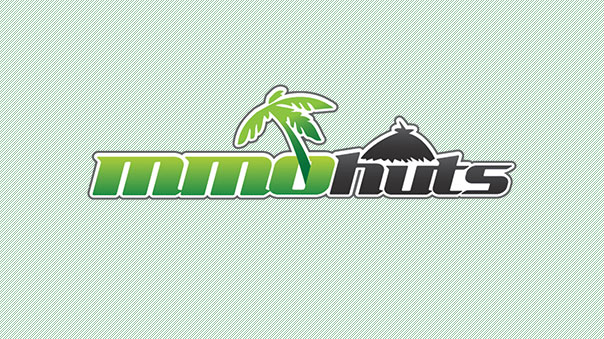 CrimeCraft has patched its servers today with a large update that includes a rework of the F2P model. Free-to-play characters will now only get experience, loot, and cash at about half the rate of subscribing players, have bank tab limitations, and be charged higher in-game cash for services.
The patch also introduces daily tournaments, a new 32 player map, and various fixes. The full patch notes are below.
CrimeCraft Client Patch version 0.19.14.65920
March 9, 2010
New Features
• Reworked F2P model
o F2P character can be customized
o F2P character gains experience and loot at a 50 percent rate of subscription characters
o F2P character charged more by in-game vendors for goods and services
• Daily Tournaments
o Tournament UI added
o Tournament implemented on three maps
Olympia Mill & Lumberyard
Isopach Oil
Othello Sky Bridge
o Tournaments are 4v4 Shootout matches
• 32 Player Map
o Delosville map found in Downtown at Officer Gunner features 8v8 up to 16v16 Shootout matches
• New Premium Items added to Black Market vendor
o Made Man and Maid Murder outfits added
Functional Changes
General
• Virtual Memory error fixed in all test cases
• Mail system adjusted to allow system mails from NPCs
AI
• Weapon fixes and tuning for all bots
• Added delay before first shot for Clearshots and Shockwaves
• Adjusted bot grenade ranges
• Bots given access to abilities
o Active Camouflage
o Flash Grenade
o Shock Grenade
o Smoke Grenade
o Molotov [filtered]tail
o Healing Boosts
• New Bot types added
o Heavy
o Berserker
Abilities
• Additional Statistics
o Ability usage tracked
• PED grenade inertia adjusted
• Molotov [filtered]tail optimized
Art
• Map upgrades and optimization
• Reflection issues fixed
• Instance Handicap indicator improved
• Smoke intensity adjusted on Olympia Mill for increase visibility on maximum video settings
• Grass textures improved
• PED grenade texture resolution reduced and color changed
Client
• Connection timeout increased to aid low-bandwidth users
Boosts
• Drugs rebalanced
o Bess action time changed depending on drug level
o Niks duration changed and regeneration rate increased
o JellyJoy no longer nulls Stamina
o Climax bonus values decreased
o Majoun bonus values decreased, healing rate increased and negative resistance values decreased
o Wood duration changed
o Kesey effectiveness reduced
o Frenzy effectiveness reduced
o K-Dust effectiveness reduced
Game Play
• AR, SR, LMG, SMG and Pistol recoil and spread adjusted for balance
• Spread adjusted for semi-automatic weapons
• Pistol and Sniper burst fire disabled
• Rocket Flight trajectory improved
• Rocket explosion particles updated
• Weapon effects updated
• Grenade fall trajectory improved
• Player death animation and explosion reaction animations improved
• Stack auction prices adjusted
• Bots added for Federals faction
• Lobby NPC draw distance increased
• Robbery bag return process made accumulative
• SHOT score subtraction for suicides added
• Players awarded points for returning money bags in ROB
• Bags fixed on radar display in ROB
• Visual indicator added for points awarded when capturing enemy flag in SNG
• SNG flag return time adjusted
• SNG matches that are tied default to kills to determine winner; display updated to reflect this
• Uncontrolled TURF positions return to Neutral when unattended
• SFG enemy waves changed and game length increased by difficulty
• SFG Defense Core HP increased, Triad Destroyer's HP increased
• SFG Changed view of Triad bots
• SFG Fixed bot grenade cool downs
• SFG Removed Courier from Easy difficulty
• SFG Level gated entry to Safeguard matches
• Damage display added over target
Help
• Help pop ups added in craft window
Gang Hall
• Gang Leader can invite non gang members in hideout
Loot
• Loot drop chance increased
Bug Fixes
General
• Broken items no longer can be equipped
• Received PvP score removed from Gang War loot window
• Gang War invites can be sent to leaders who are not in the lobby but in gang hideout
AI
• Rogue Destroyer kills properly scored
Abilities
• Right click detonation explosives adjusted to work properly with other abilities
• Ability use when stunned fixed
• Heartbeat Detector regeneration removed
• Direct Injector system fixed to remove stacking bug and adjust cool down times
• Explosion Dampening Field fixed to apply to grenades
• Medkit with Enhanced Metabolism pop up text fixed
• Sonic Grenade dance defense fixed
• Othello Sky Bridge SNG invisibility exploit fixed
• Improved Detection ability fixed to detect proximity mines
• Heart Detector detection bug fixed
• Handicaps adjusted to effect abilities
• Experience boost AUG fixed
• Active Camouflage ability fixed
• Killshot ability animation fixed
Achievements
• Undefeated achievement fixed to complete only on proper circumstances
• Achievement list updated to show account specific list
• Gang achievements fixed
Art
• Olympia Mill & Lumberyard draw distances improved for railings
• Sunrise Harbor trash art changed
• Old Sunrise City Hall and Mackenzie's Sports Center rag dolls falling through the world fixed
• Midtown Square reflections fixed
• Flag locations fixed
• Fire animations improved
• Lighting effects changed
• World Holes fixed in Midtown Square, South Canal Spillway, X-Align Shipping, Misuki Tower and Center Street Station
• Collision detection improved in Olympia Mill & Lumberyard, Municipality Warehouse, X-Align Shipping, Douglas Avenue Labs and Oceanside
• Lighting issues and disappearing textures fixed on Midtown Square, Old Sunrise City Hall and Downtown
• Ad placements in Downtown fixed
• Various lobby and instance litter/graffiti fixed
Attachments
• Weapon attachment and mod kit tooltips updated
Auction
• Pricing limits adjusted
• No item found error fixed
• My Auctions tab now shows item function description
Bank
• Bank slot functionality fixed
• Item disappearance fixed
Camera
• Oceanside camera clipping fixed
Chat
• Miscellaneous system messages updated
• F2P message clarification when a player is unable to accept a quest
Clothes
• Biker Jacket tears fixed
• Sandals texture updated and tearing fixed
• Ninja shirt defects fixed
• Santa skirt tearing fixed
• Belt texture fixed on Gentle Kamika Chinos
• Santa boot tearing and collision fixed
• Melee damage modifier reduction fixed
• Auction House clothing incorrectly highlighted red fixed
• Divine Sada Tankers hole fixed
• Shirt tearing fixed
• Default men's pants tearing fixed
• Lithe Ninja Tabi tearing fixed
• Shoe clipping on Reinhold Museum TURF matches fixed
• Price added to Premium Vendor tooltip
Boosts
• After repeated use, global cool down is applied to all drugs
Game play
• Infinite sprint with jump stab fixed
• PSP round animation glitch fixed
• SNG timer glitch when holding enemy flag and returning own flag fixed
• Riot assist scoring fixed
• Courier combat log display fixed
• Flag glitching/manhole drops/water drops fixed
• Triple S Decreaser 3B-112 removal/boost use fixed
• Shotgun hit display effect fixed
• Aiming distance/dispersion areas effect added
• Level 50 damage to bots reduced
• Character bodies killed in warm up still on map at match start fixed
Gang Bank
• Gang Bank UI unresponsive error fixed
• Gang Bank sorting menu stays open error fixed
• Gang Bank withdrawal money value error fixed
• Weapon withdrawal attachment loss fixed
Gang Hall
• Gang logo display fixed
• Gang hideout changes save error fixed
Gang War
• Gang Hideout invitation error fixed
• Lobby Gang War invitation error fixed
• Gang War notification to players not signed up fixed
• Gang War start countdown added
Gang
• Petition status disbanding error fixed
• User cannot participate in Gang Wars due to account type error fixed
• Account type gang member kicking error fixed
• Gang buff bonuses display error fixed
• Undefeated achievement completed error fixed
Group
• Leader rights error on leader departure fixed
Handicap
• Unsubscribing from a handicapped instance menu screen errors fixed
• Groups entering instance without confirming handicap error fixed
• Instance name display added to handicap UI
• Handicap UI requests updated
• Handicap gang war application fixed
• Handicap application to attributes adjusted
• Melee attack damage to higher rating characters fixed
Jobs
• UI text updated
Keys
• Unsubscribe error fixed with Handicap screen
• Options -> Controls error that reversed strafing keys fixed
• ESC UI closures fixed
Mail
• Deletion page number error display fixed
• UI text updated
• Mail lag issues resolved
• "Take All" item deletion error fixed
• Blacklist mail interaction fixed
Mission
• A City Under Threat (Original Gangster mission) chat message updated
NPC
• Some NPC appearance updated
Pick-up
• Loot from containers tab location error fixed
• Character movement error when opening containers fixed
PvP Score
• Score display errors for repeatedly leaving an instance fixed
• UI display errors fixed
Quest
• Takin' Over the Streets counter glitch fixed
• Trading In, Trading Up step A completion notification added
Radar
• Smoke Grenade radar display fixed
• ROB and SNG safe and flag locations on radar fixed
• Minimap Directional Pointer fixed to track player orientation, not camera POV
Trade
• Trade Termination error message when making auction bids at the same time fixed
• Sale price error when splitting an item stack fixed
• Trade glitches with characters in Gang Hideout fixed
• Trading error text with F2P characters fixed
UI
• Tooltip added for the AUG-slot
• Premium vendor shoe colors don't correspond for Prime Sada Tankers and Valuable Sada Tankers
• Titles interface UI textures fixed
• Message displayed when attempting to equip a quest-specific shotgun updated
• Robbery loading screen message updated
• My Auctions Cancel button error fixed
• Stockpile loading screen message updated
• Friendlist UI updated
• Number of players displayed during match warmup fixed
• Quick Play button (P) and Cancel (C) interaction with PvP-board fixed
• Free player Ability lock display fixed
• Trial account ability and boost tooltips fixed
• Instance Difficulty icons improved.
• Multiple UI text upgrades
• Instance sorting upgraded
• Screenshot button (F9) fixed during the final score board
• Character's level display in gang interface fixed
• Tooltips for Municipal vendor fixed
• Newspaper deletion error while viewing fixed
• Multiple UI window text position and spacing upgraded
• Multiple system chat messages upgraded
• Multiple UI button functionality fixed
• Multiple Icon displays fixed
• Gang Bank sorting fixed
• Player rank updated in paper doll interface
• Radar not disappearing in instance when user dies fixed
• After the character unstacks items he cannot move. After repeated opening movement is possible again
• Buy_gold_bars: when pressing "Buy gold bars" the system opens a reference for purchasing T-shirts instead of Gold Bars
• Cost to Buy Statistics now indicate when statistics are not available
• Group icon character head display error fixed
• Inventory sorting options fixed
• Tooltips added in Auction House statistics
• Gang upgrades option now indicates what the benefits will be
• Tracking Button functionality fixed
• Map display of Turf War captured points fixed
• Lawnmower 2 completion with a full inventory fixed
• Difficulty levels for STP X-align Shipping and LXM Port Complex are not indicated
• Medals displayed in backpack fixed
• Job lock error when leveling up with job window open fixed
Auction
• Abbreviations of the item name in the table fixed
• Table column overlap in the advanced auction search fixed
Chat
• Group invitation failed – green color of message
Weapon
• Weapons show improvements from ammo magazines in their statistics
• Grenades thrown when crouching fixed
• Grenade Launcher right click explosion error when right clicking during reloading fixed
• Knife trace displays fixed
• Double grenade display error fixed
• Character grenade collision fixed
• Cluster Grenade explosion animation fixed
• Sparks from shots against blue-color metal fixed
• Cross-hair errors fixed
Next Article
Vivid Games third game this year is Gravity Rider, a motor-racing game with a futuristic setting.
by Ragachak
SpeedRunners is a third-person platformer game available on Steam from DoubleDutch games.
by Ojogo
The free to play MMO and MMORPG publisher Acclaim has shut down as of August 26, 2010. They were purchased by Playdom, but failed to meet expe...
by Guest