Legend of Martial Arts Open Beta Announced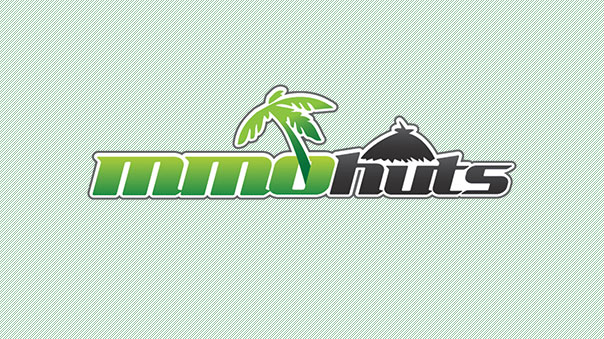 Perfect World Entertainment has announced the date their latest free to play MMORPG, Legend of Martial Arts, will enter open beta testing. That date is December 15, 2010 and PWE is celebrating the coming closed of the closed beta with a giveaway! Players who entered a closed beta key will be entered for a chance to win a high-end gaming headset valued at ~$130.00. They'll also be smaller prizes available, and additional chances to win based on how many friends players have referred.
Battling a Thief
Legend of Martial Arts is the second MMORPG by PWE to use cartoony, anime style graphics with the first being Ether Saga Online. Legend of Martial Arts started as Q-World in Asia, was originally called Kung Foo! in the West, but settled on its present name after a series of overhauls. The game's graphics were improved, and so far the game has received positive feedback.
Starting with the launch of the international version of Perfect World, PWE now has an impressive portfolio of games including Jade Dynasty, Battle of the Immortals, Heroes of Three Kingdoms, and Forsaken World.
The Open Beta is coming out just in time for the holidays, so check out the Christmas themed screenshots below. Learn more about Legend of Martial Arts and the giveaway by reading the full release below.
Full Release:
PERFECT WORLD ENTERTAINMENT SETS OPEN BETA DATE FOR LEGEND OF MARTIAL ARTS

Player Feedback Gives Rise to Improved Graphics and Additional Features

December 3, 2010 – Foster City, Calif. – Perfect World Entertainment Inc., a wholly owned US subsidiary of Perfect World Co., Ltd. (NASDAQ: PWRD), today announced that its upcoming MMO, Legend of Martial Arts, which is currently in closed beta testing, will be launching into open beta on December 15, 2010. Previously known as Kung Foo!, Perfect World Entertainment took player feedback from the first closed beta and revamped the game with a complete graphic overhaul along with a plethora of new content and features.

"We're extremely excited to see such positive feedback for Legend of Martial Arts and receive confirmation that the game's new direction of development is in line with our community's feedback," said Jonathan Belliss, Director of Marketing for Perfect World Entertainment, Inc. "It has been rewarding to see a great reception from players both old and new alike."

Starting today, Perfect World Entertainment will reward players for redeeming closed beta keys as well as referring their friends. For each key redeemed, a player will be entered into the raffle sweepstakes and one additional entry (up to 2) for each friend who redeems a referral key for a chance to win 1 of 5 ASTRO Gaming A30 headsets (MSRP $129.95) as well as for the grand prize, 1 iBUYPOWER Chimera 2 desktop computer (MSRP $1,299.00). For players who have already redeemed a closed beta key, they can enter by simply logging into Legend of Martial Arts once open beta launches on December 15, 2010 through to December 31, 2010. In addition, Perfect World Entertainment will be rewarding players with in-game items for open beta based on how many friends players refer.

1 Referral Key Redeemed = Celestial Dew for 10,000 years (Health Battery Item)

2 Referral Keys Redeemed = Holy Charm (1-Day Convenience Item)

For more information on the Legend of Martial Arts closed beta sweepstakes rules, terms and eligibility requirements, please visit the official website at http://LOMA.perfectworld.com
Luvinia players will be able to share their in-game relationships in a new way with weddings, a new feature being released after Valentine...
by MissyS
It's no surprise that Activision would jump into the mobile strategy hype train with Call of Duties: Heroes.
by Ojogo
Guardians of Ember announces its Iron Hero Event, which will run from February 3 through February 17.
by MissyS