Atlantica Online Adds New Dungeon and Upgrades Battle System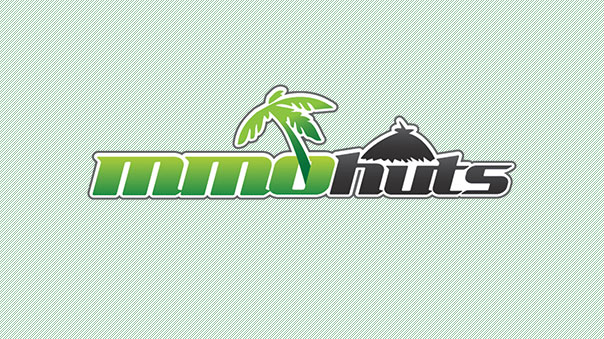 Atlantica Online is the premier free to play turn-based MMORPG. The latest patch for the game will add a new dungeon called 'Ancient Lava Vally' which allows up to three players to fight against the Flame Guardians.
A while back Ndoors added a grid-based Tactical Battle System to the game which is similar to gameplay found in 'tactics' RPGs. This new style was available during special battle scenarios and is now being updated. Expect a more fluid interface, and more efficient management. The Trojan War missions (which use the tactical battle system) are now available to solo players. The missions have been tweaked to allow for a solo player to go through the content at a fast pace.
New storyline and journal content has also been added, along with the ability to add stables to player owned mansions. This update will also add the special holiday themed Santa's Villa which will feature special holiday themed quests and items.
Full Release:
Atlantica Online, a strategic turn-based MMO, will be launching a large scale update that is set to include a new dungeon, an overhauled Tactical Battle System, new journeys, and more for the month of December.

The independent dungeon, "Ancient Lava Valley," allows players and up to two friends join together to battle the Flame Guardians. Defeating all monsters within the given time limit will award players exciting new items and treasures.

Fans will also be able to try out Atlantica's Tactical Battle System facelift, which features a bigger and bolder interface. Camera angles, alert messaging, and battlefield grid indicators have undergone major modifications so players are able to efficiently manage in-game activity. Additionally, a Solo Mode battle system has been added to the Trojan War Missions, which will offer solo players faster paced action, better speed upgrades, and stronger attack power.

Several new storylines and journeys have also been added to Atlantica Online, providing more adventures for players to enjoy. Additionally, players will see a new change to their mansions with the addition of stables. Players will now be able to house 2 of their mounts for display at their mansion for all to admire.

For the holidays, players can look forward to Santa's Villa, which will feature special Christmas-themed quests and items.
Next Article
TERA takes the fight beyond whack-a-mole monotony with enhanced aiming, dodging, and tactical timing to create intense and rewarding combat.
by Mikedot
Holospark's cooperative online FPS, Earthfall, is now available across PC (via Steam), Xbox One, and PlayStation 4.
by MissyS