League of Legends Newsletter 16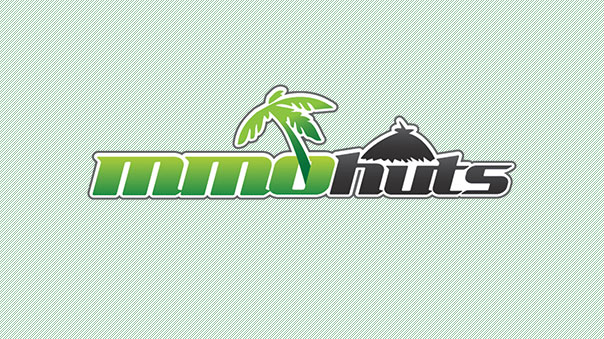 League of Legends was the next logical step after the run away success of DotA, a custom map for Warcraft 3. Having a stand alone game with the same basic mechanics comes with so many advantages. The developers are able to add new maps, far more heroes and items, and whole new concepts. The fact that Riot Games made League of Legends free to play with optional micro-transactions as the business model means the game will continue to be supported as long as there is player demand.
Several other DotA themed MMOs have launched since LoL including Avalon Heroes by WeMade Entertainment, but League of Legends stands out with the highest production value. The sixteenth edition of the official LoL newsletter highlights some of the up and coming events and features in the game. Among the highlights is the addition of a new hero, Urgot and a LAN Party contest the company is holding. Read the full news letter below.
Full Release:
New Champion: Urgot

[youtube]http://www.youtube.com/watch?v=gfV_kGUavzM[/youtube]

Some stories bring new meaning to the phrase: "cautionary tale," and I'm pretty sure that this one qualifies. Meet Urgot, the Headman's Pride. As you might be able to tell, this bloke's seen a few scrapes in his life and is a bit the worse for wear by this point. While he may not be winning any beauty contests, you're really got to admit it, Urgot's got style. Unless, of course, you're an arachnophobe. Then the two of you might have issues. Take a moment to get to know him:

Legendary Skin: Annie in Wonderland

Those of you who are a fan of Lewis Carroll's immortal masterpiece will be thrilled to know that Alice isn't the only little girl to ever take a legendary journey to Wonderland. Annie, everyone's favorite Dark Child, has been doing some traveling of her own, and she's brought along her mystical shadow Rabbit Tibbers to keep her company. That's right! I said rabbit.

So if you love Annie and you've been having extremely vivid dreams of incinerating your enemies with a legendary lagomorph, then you should start getting excited. Annie in Wonderland is now available at a rabbit hole near you! Or if you can't find a rabbit hole, try the League of Legends store.

The Journal of Justice


If you're interested in an inside look at what all the movers and shakers from all across Valoran are up to, look no further than the Journal of Justice. The most intrepid journalists from all across the continent have been hard at work to bring you the latest scoop. From the highest towers of Demacia to the deepest dungeons of Noxus, the Journal of Justice has everything you need to keep yourself apprised of the goings on in the world of Runeterra.

You can check out the Journal of Justice in your PvP.net client now!

Rune Pages Available

If you're in the mood for a little light reading, you'll be pleased to know that new rune pages are now available for purchase in the League of Legends Store. That's right, for draft mode convenience, we're ready to offer you the tools you need to set up a specialized rune page for each of your favorite champions.

WCG Qualifies Are Underway!

The World Cyber Games Qualifier tournament is underway, and there are only 16 teams remaining in North America and Europe! The top teams from each region will advance to meet head to head at the WCG Grand Finals here in sunny city Los Angeles.

But that isn't the only thing going on in world of competitive League of Legends. Check out some of these other tournaments!

Riot Games At PAX 2010!

For those of you who attended PAX last year, and are wondering if Riot will be in attendance, not to worry! We'll be there, and we've got a very special skin to commemorate the occasion. Now, if you're an avid follower of Gabe and Tycho's Penny Arcade, then you're probably going to recognize the infamous Cardboard Tube Samurai.

And if you're not native to our fair Western coast, you'll be pleased to know that we're also planning on paying a visit to PAX East.

Going to a Riot Event? Get Riot Signed!

Now if you're quibbling over whether or not you want to attend that live Riot Games event, here's a bit of intel that might help you make a decision. Any time you're at an event where Riot has a representative, they'll be armed to the teeth with codes redeemable for Riot Singed. So if you like Riot Games, you like Mad Chemists, and you like going cool places, it should really be a no brainer. Next time you hear that we're attending an event, come pay us a visit!

LAN of Legends

More than anything, League of Legends is built upon teamwork and cohesion. Now, we're busy people here at Riot Game, so we don't often have the time to indulge in a good old-fashioned gamer tradition. Many of us have often wistfully looked back on our younger years, fondly remembering the harmonious sound of hundreds of mouse clicks filling the air as we crack open yet another energy drink. We are, of course, talking about holding a LAN party.

Host an awesome League of Legends LAN party, and send us pictures! Submit at least 3 pictures to us documenting the fun you're having- and one of those has to prove you're all playing League of Legends!

Here are a few guidelines to take into consideration:

* Bring a bunch of players!

* Be enthusiastic!

* Make it fun! Have a theme, decorate, do what you do best.

* No photo editing!

* Photos must be in JPG/JPEG, PNG, BMP or GIF format.

* This must be a party that you hosted or organized.

You will have until the 31st of August 2010 to submit your entries for consideration. So call your friends and tell them that it's time to rock and roll! Send all submissions to contests@riotgames.com!
Next Article
Escape from Tarkov has revealed new details about the game's in-game skill system, skill upgrades and skills' influence on gameplay.
by MissyS
Ground Forces is an extension of the air combat game War Thunder, by Gaijin Entertainment. The above scenario is something that has happened t...
by DizzyPW
Drawing on the past success of titles like Eden Eternal and Grand Fantasia, and evolving with new technology that enables more advanced combat...
by DizzyPW