Katee Sackhoff Suits Up For Starring Role in CCP Games' EVE: Valkyrie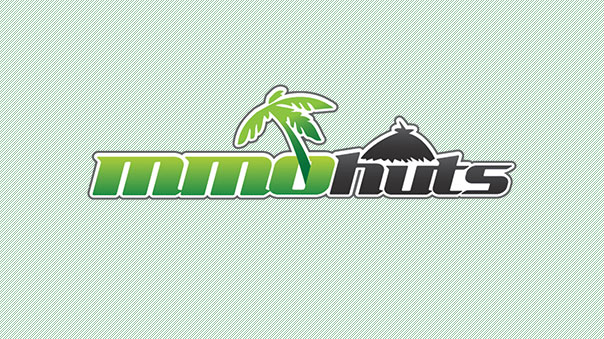 CCP Games, the world's leading independent developer of massively multiplayer games, announced today that critically acclaimed actress Katee Sackhoff will play the starring role in their upcoming virtual reality (VR) videogame EVE: Valkyrie™. Sackhoff has been featured in some of the biggest entertainment franchises of all time, including Battlestar Galactica, Riddick, and Star Wars: The Clone Wars, and is currently starring in A&E Network's Longmire. Sackhoff will play the role of Rán, the leader of the Valkyrie fighter pilots in EVE Online's New Eden universe.
EVE: Valkyrie is a multiplayer spaceship dogfighting shooter set in the EVE Universe currently in development for VR headsets "Project Morpheus" on PlayStation 4 and Oculus Rift on PC. The game uses VR technology to give players the experience of being an actual pilot in an EVE space fighter and is being developed by the company's Newcastle, UK studio.
"The first time I played EVE: Valkyrie I immediately knew I had to be a part of it," said Sackhoff. "Even with the roles I have played, it is the closest I have ever felt to being a real spaceship pilot. It is a truly transformative video game experience."
"Katee is the perfect actor to bring Rán to life," added Owen O'Brien, executive producer for EVE: Valkyrie at CCP. "Not only does she have a track record in bringing strong female characters to life, but also once she had played Valkyrie I was delighted to see that she was as excited and enthused about the project as we are."
Next Article
Runescape is summoning back their most seasoned adventurers to the underwater depths, as the Elite Dungeons trilogy concludes.
by Ragachak
Following a relatively bug free test this past weekend, Nival has announced a second Prime World beta test to run this upcoming weekend Memori...
by MissyS