Karos Online announces open beta dates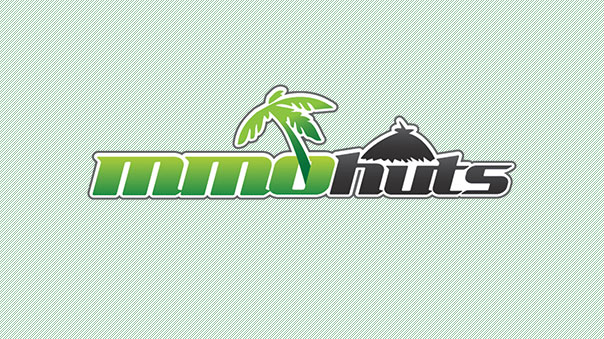 NHN has announced that Karos Online's open beta phase will begin on December 4th.
In addition, Karos Online's upcoming closed beta event on November 27th and 28th will allow players to "almost immediately" become level 44 so they can experience high level content. Closed beta testers will also be able to reserve their names for open beta and launch.
The Original Press Release:
Karos Online: Open beta begins December 4th, final closed beta event details revealed

Seoul, Korea – Thursday, November 19th, 2009 – NHN Corporation announced today that the open beta phase for its fantasy MMORPG Karos Online will begin on Friday, the 4th of December. The final event of closed beta, running on the 27th and the 28th of November, will allow beta testers to experience high-level content and reserve their characters' names for use in open beta.

Especially for the final closed beta event, new characters will come fully-equipped with gear and items to support high-level play, and the rate of experience gain has been dramatically increased so that players can reach a level cap of 44 almost immediately. In addition, the names of characters created during the last closed beta event will be linked to the testers' accounts for use in open beta and launch (the characters themselves will be wiped after the event). "In the previous Karos Online closed beta weekends, players were able to try early levelling and the starter content of the game," said Heejin Jeong, Senior Overseas Sales Manager at NHN Corporation. "The third event offers the opportunity to play as a much more powerful character, and there will be new features available this time that players haven't seen before, including new monsters, weapons and Holy Creatures. This will be the last closed beta event for Karos Online, we think it's going to be a lot of fun and we hope to see a lot of testers return to help us celebrate the end of a very productive closed beta."

All up-to-date information about the game is available at www.karosgame.com. To apply for beta participation, simply create an account at www.karosgame.com and click 'Apply Now'. If you have been accepted into a previous beta event, you will receive instructions two to three days before the event begins (there is no need to re-apply).

More details and features of Karos Online will be revealed as the game draws closer to its English release, scheduled for Q4 2009. German and Turkish versions will follow in 2010.
Next Article
Move or Die players are wisely advised to find more friends by this Thursday for future friendship ruination with the Mutators update.
by MissyS
Picking up the game for the first time will feel familiar to anyone who's even briefly played street fighter 4.
by Hhean
With the highly anticipated update, War Within, only a few days away from now, I was given the opportunity to chat with Digital Extremes.
by Mikedot