Joymax reveals Silkroad R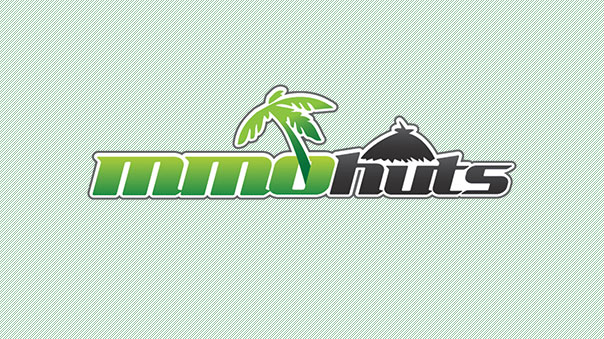 Joymax has revealed that its classic MMORPG, Silkroad, is being reborn with Silkroad-R.
Silkroad R based on Silkroad Online, but offers faster leveling, an improved environment, new content, improved balance between tribes and classes. Party experience, growth, skill points, item drop rates, quest design, and even the Forgotten World feature improvements designed to benefit the player and make gameplay less grindy. The user interface also features changes to add more information, tool tips, and ease of play.
Silkroad-R is a stand-alone game from Silkroad Online, and goes into open beta on December 20.
Joymax also publishes Digimon Masters Online and Karma Online.
Silkroad R Artwork

Source:
SILKROAD-R – THE EVOLUTION OF THE WORLD'S GREATEST SAGA

Silkroad-R Becomes An Evolved, Totally Independent Silkroad Experience With Faster Leveling, Improved Class Balance & UI And Much More

December 16th, 2011 – Joymax, a developer and publisher of interactive entertainment for the global market, today announced a rebirth in the Silkroad universe with the upcoming launch of Silkroad-R.  Silkroad-R is based in the universe of the hugely popular Silkroad Online game, also from Joymax, and will offer an evolved Silkroad experience with faster leveling in a cleaner game environment and additional content for improved balance between tribes and classes, while also offering an experience completely independent from the original Silkroad Online. Silkroad-R will go into Open Beta next week and will be celebrated with multiple events, with great prizes, including Silkroad bingo, and several special level-up events.  Players can go to http://www.joymax.com/ to register for a Joymax account and jump straight into the action starting December 20th!

In Silkroad-R the skill balance will be improved with changes in weapons damage for both Chinese and European class weapons as well as additional Chinese and European skills.  Party EXP is improved and players can expect an integration and changes in skill mastery and changes in European class skill damages.

Growth & skill points in Silkroad-R have improved with reduced required EXP for leveling up, changes in monster item drop rates and in mastery & required skill points, with increased chances of 11th level Jupiter monster item drops and additional 12th level item drops from the Jupiter boss monster.

Improvements in the level design of Silkroad include new quest routes and monster locations and additions for quest convenience, with no Gold drops for level 70 and below alongside plenty of other small balance tweaks.

The Forgotten World has improved ,with higher chances of creating Dimension Pillars, a major reduction of re-entrance time and increase of rewards with additional skill point rewards, an additional movement portal inside the Forgotten World instance dungeon as well as a higher talisman drop rate.

Lastly, the UI in Silkroad-R is improved with information on the character select screen, mouse pointer, mini map, item purchase UI, guide tool tip and much more.

"Silkroad-R is a new start for the Silkroad franchise, while still allowing our community to have its choice of playing either Silkroad-R or the original Silkroad Online independently," said Joymax CEO, Nam-chul Kim. "Silkroad-R offers improvements across the board with everything from improved balancing and level design, growth and skill points to a totally revamped user interface and much more that players will experience next week when they get a sneak peek during the Open Beta!

Silkroad-R is the all-new, light and easy to play massively multiplayer online role-playing game that picks up where the original left off. The game provides a bot-free and lag-free experience for players while they journey deep into historical fantasy, joining the Chinese and European civilizations along the Silk Road trade routes. Traveling across Jangan, from China to Constantinople, players can make their fortunes as merchants, prey on the rich as thieves, or be protection-for-hire as hunters. Silkroad-R provides players with the ultimate PVP experience. Players can battle it out with their Fellows, their partner pets, to become champions of the Silk Roads.
Next Article
Players can now create and customize a multilayer coats of arms
by Mikedot
Gameforge and HEX Entertainment are expanding the beta of the digital TCG HEX: Shards of Fate with the first single-player content. The Frost ...
by Mikedot
Global games publisher 37Games has just announced its latest MMORPG Felspire will begin closed beta on August 3rd.
by MissyS