Sudden Attack gets big heads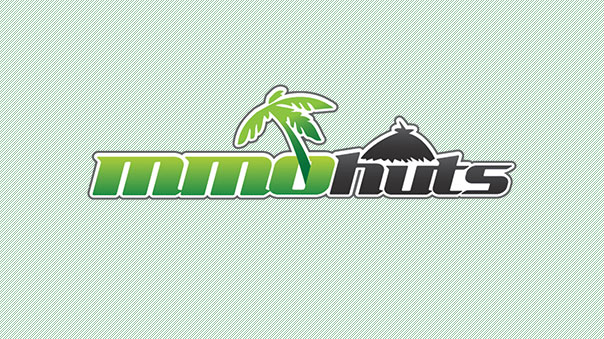 Sudden Attack's latest game update adds a curious new game mode for players to try.
Big Head mode is almost just what it sounds – all players start with oversized heads. Players who get a four-kill streak become the "Head Honcho," who are granted temporary invulnerability and a hammer that can crush their opponents easily. The new mode also comes with special missions and achievements, which grant rewards including the title "Grand Hammer" and a special melee weapon.
The holidays are also joining Sudden Attack, redecorating Red Farm and Warehouse and adding new holiday-special packages in the item shop.
Sudden Attack is published by Nexon, which also publishes Combat Arms and Vindictus.
Sudden Attack: Big Head Mode Screenshots
Source:
"Sudden Attack" Goes Big this Holiday Season with Head Hunters Content Update

Big Head mode, seasonal decorations and new cash shop items arrive just in time for the holidays

Nexon is adding a new game mode today to "Sudden Attack," the newest title in Nexon America's growing portfolio of microtransaction-based online games. The Big Head game mode will take veteran shooter fans down memory lane and will offer all players the chance to wreak havoc in a zany new setting.

Head shots will abound in Big Head mode as all players will start the game with larger-than-life noggins. Chaos will then reign supreme whenever a player gets a streak of four kills and becomes the Head Honcho. Head Honchos have temporary invulnerability and can crush opponents with one swipe of their hammer.

Players will also have all new missions and achievements to complete in Big Head mode. If players reach the master level for Big Head mode, they will receive the title "Grand Hammer" and earn a special melee weapon usable in every game mode.

Nexon is also decking the halls of "Sudden Attack" with today's content update. The Red Farm and Warehouse maps will be strewn with holiday cheer (and bodies, once players jump in). Players can also get into the holiday spirit with the 2011 Xmas Package, available in the "Sudden Attack" Cash Shop for NX 4,900. The package includes two female playable characters, Mickey and Sera, both outfitted in sexy seasonal outfits. Players looking for additional firepower can purchase the Sidearm Special Box, available for NX 1,900, which includes pistols like the Eagle R. Dragon and Magnum R. Dragon.

"Sudden Attack" allows up to 16 players to engage each other on any of 41 different maps in seven distinct game modes. Nexon America publishes and services "Sudden Attack" in North America, Oceania and Europe. For more information about "Sudden Attack" and to download and play for free, players can visit: www.Nexon.net/games/#/sa. Players can also stay up to date with the latest "Sudden Attack" events and updates on Facebook at www.facebook.com/suddenattack.
Next Article
Return to tomorrow with Carbine Studios and WildStar in celebrating October 21, 2015 with the Hoverboard zPrix Invitational!
by MissyS
The Clash of Lords 2 team has announced that the release of the game's next update will contain a slew of new features.
by MissyS
A new story arc and alliance raid come in Final Fantasy XIV: Stormblood, Patch 4.1: The Legend Returns! The Royal City of Rabanastre awaits!
by Ragachak