Heroes of Neverwinter Releases Halloween DLC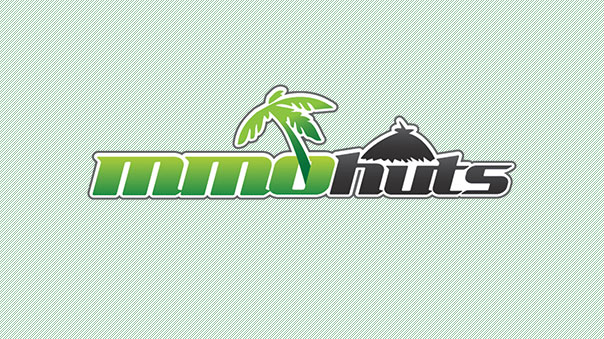 Atari has announced new Halloween content for Heroes of Neverwinter to celebrate its rising status on Facebook.
Players will receive an Underdark Cookie in their Chest of Wonders, which increases one character's maximum hit points.  New food, drink and potion items are being introduced for the update as well.  Additional equipment will be offered as well, through a three part storyline also being included.  The town hub is also being redecorated to fit the festivities.
The update also fixes some game issues and graphics changes to help gameplay.
Heroes of Neverwinter Gameplay Screenshot

Source:

Atari's Heroes of Neverwinter – Third Fastest Growing Game on Facebook

Atari's Heroes of Neverwinter for Facebook, has just released Halloween DLC content to celebrate being named one of the 3 fastest growing emerging games Facebook last week, according to AppData.  The new Halloween DLC Pack features more skeletons and zombies, curses and ghouls or the brave heroes of Neverwinter!

Heroes of Neverwinter, one deepest RPG experience on the Facebook platform, features six new content updates, including:

·         A free Underdark Cookie, added to each player's Chest of Wonders, which permanently increases one character's maximum hit points
·         Potently powerful potables and treats, including Zombie Juice, Potions of Black Cat's Grace, Glyphs of Terror, and more
·         New dungeons to claim rare and wondrous items, including wearable masks, a Skeletal Crossbow, and high level rings
·         A sinister Thayan plot in a new three-part adventure series
o    Level 1: Bones, Thugs and Sorcery can be found in Neverwinter
o    Level 5: Trick or Trap can be found in the Ruins of Illefarn
o    Level 10: Monster Mash can be found in the Neverwinter Woods
·         A seasonally revamped town hub, along with a variety of other game updates and improvements!

The updated game also addresses several bug fixes and several build updates to improve full screen scaling implementation, graphics quality and the radial menu

For a full content update on the social dungeon crawler adventuring party, visit http://forums.atari.com/showthread.php?t=14557.
Watch JamesBl0nde stream live every Friday on twitch!
by MissyS
Publisher Lilith Games has announced the addition of PvP and Bonus Stages modes for Heroes Tactics, its popular Turn-Based Strategy Action RPG
by MissyS
Critically-acclaimed indie developer Amplitude Studios released today a new update called Eye on the Stars for the award-winning 4X fantasy-st...
by Mikedot