Heroes of Gaia launches Babel expansion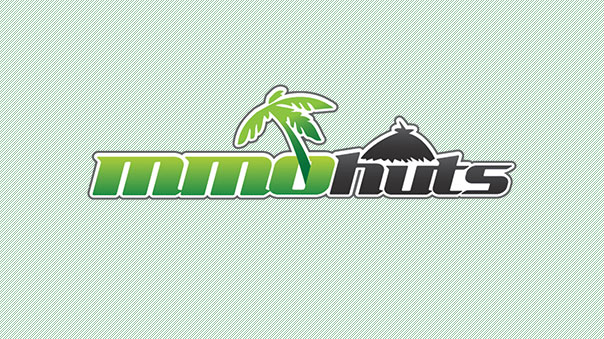 Heroes of Gaia has released its first free expansion to the game.
Titled "Babel," introduces a multi-level experience for higher level players, including instanced minions and boss fights. PvP features have been upgraded, including a revised Arena Combat system and a new Military Embargo that can be placed against enemy castles. All races have been given new spells and buildings, new scrolls, quests, and tasks, and many general PvE improvements have gone live including increased travel speed and reduced heal time.
The Original Press Release:
BABEL, the first expansion to the game HEROES OF GAIA

TM

, has been released.

LOS ANGELES, December 20, 2009 – Snail Games USA announced today that they have released the BABEL expansion to HEROES OF GAIA™, the innovative browser-based RTS MMO.

The BABEL expansion is huge step forward for HEROES OF GAIA™ since its launch in late October." said Scott Miller, General Manager of Snail Games USA. "BABEL will unveil a number of upgrades to HEROES OF GAIA™, as well as introducing innovative features to expand PvP and PvE interactions. BABEL owes a huge debt to our 600k+ player community, as their ideas and suggestions were instrumental in our development process."

Key Features:
• The Tower of Babel, a challenging multi-level experience with progressive rewards
• Instanced Minion and Boss Monster fights
• New PvP Features, including the ability to establish a Military Embargo on enemy castles
• Significant Upgrades of the Arena Combat system, with exclusive titles and magical items
• New Spells and Buildings for all races
• New Scrolls, introducing the Elemental and Summoning schools
• Additional Quests/Tasks to expand daily interactions, including repeatable daily tasks
• Unit healing times reduced drastically, world map travel speed increased, and more!
Join our 600,000+ active users by registering for a free account at http://www.heroesofgaia.com. No download required, start playing in under a minute!
Next Article
Luminary: Rise of Goonzu is making a huge comeback, with an update that's set to offer quite a few fixes and features.
by Ragachak
Age of Wulin released its latest expansion, Chapter 6: Blood & Flowers.
by MissyS
Gravity Interactive has announced the open beta for their new MMORPG Maestia has offically launched.
by MissyS