Guild Wars 2 Spring 2016 Quarterly Update Goes Live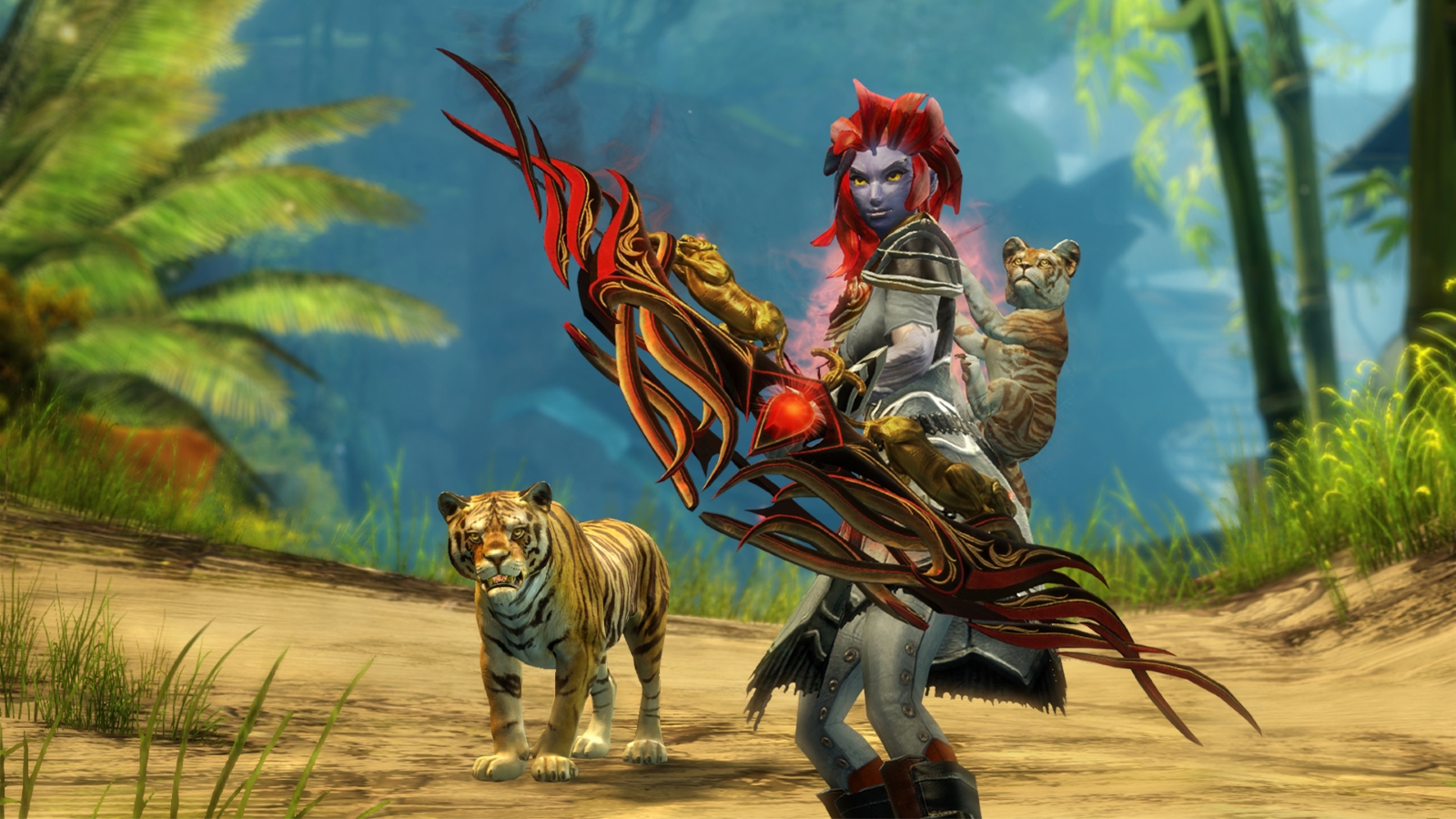 ArenaNet just released a massive update for Guild Wars 2 and its expansion, Heart of Thorns. You can pore over the 16,000+ word official release notes here or read a synopsis from ArenaNet president and game director Mike O'Brien here.
Here are some of the biggest changes Guild Wars 2 fans will see today when they download the patch:
Easier exploration in Heart of Thorns maps: Today's patch updates the Guild Wars 2: Heart of Thorns maps to make exploration more fun whether players prefer solo or group play. Crucial waypoints are now uncontested making the map and adventures more accessible. New events have been added, and event scaling adjusted. Several map-wide events reward players more often and give them more control over how they spend their time in the jungle.
New dailies & achievements: Today's update brings new Heart of Thorns dailies and achievements, and players now earn two gold for completing daily meta-achievements.
New reward tracks and world linking for World vs. World: WvW now features reward tracks, where players can make strategic choices to earn either tomes of knowledge, crafting materials and skins, including a new WvW-exclusive Triumphant armor set. Today's update creates alliances between low-population worlds, giving them the necessary numbers to go head-to-head with existing high-population worlds.
New raid lobby: A brand new raid lobby helps players join up with friends, organize their squad, hone their raiding skills and enjoy convenient access to raid portals at the Lion's Arch Aerodrome.
Free level-80 boost: All Heart of Thorns players can use a free level-80 boost to max out their main character or to test out new professions before taking the fight straight to the elder dragon Mordremoth. More about the max-level boost can be found on the Spring 2016 Quarterly Update release page here.
Frontier Developments plc (AIM: FDEV) today announced plans to bring the definitive massively multiplayer space epic Elite: Dangerous to Xbox ...
by MissyS
A daily shot of MMO news featuring the best and biggest news in the industry.
by Guest