GodsWar Online launching new server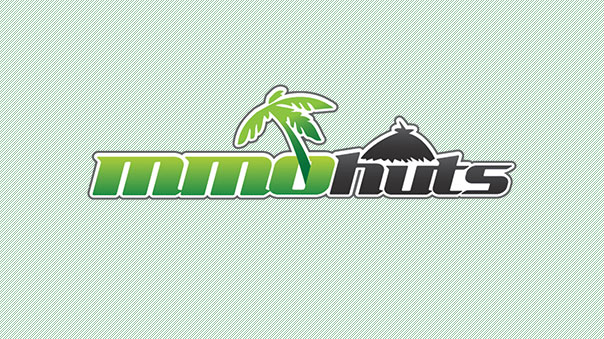 IGG has announced that GodsWar Online will be launching a new server, Aegean, on Thursday, October 14th.
The new server will host several events to encourage players to join the fun. Every ten levels players will earn rewards, as well as for time spent online. Every player that reaches level 70, and the top three players of each class, by October 21st will also receive a special gift bag. The top five guilds during this time period will also receive rewards.
IGG also publishes Lords Online, Tales of Pirates, and Angels Online.
GodsWar Online Gameplay Screenshot
Source:
GodsWar Online: New Server Coming Oct. 14th

Just in time for Halloween, GodsWar Online team will be launching a new server named Aegean on October 14th EDT (GMT-4) to celebrate.

On the new server, players will be able to claim cool rewards for every 10 levels achieved. They will also earn some rewards for staying online for certain amounts of time. To help celebrate the opening of Aegean, the GodsWar Online team will also hold a number of post-launch events between October 14th and October 21st.

Event I: Gift Bags for Level 70 Players
Every player character that hits level 70 during the event will win 3,000 B-Gold (used to buy items from the in-game Item Mall).

Event II: Gift Bags for the Top 3 Players in Each Class
There are 4 playable classes in GodsWar Online: Warrior, Champion, Mage and Priest. When the event ends, the top 3 players (by level) in each class will win the following rewards:

First Place: 5,000 B-Gold
Second Place: 4,000 B-Gold
Third Place: 3,000 B-Gold

Event III: Gift Bags for Members of the Top 5 Guilds
To claim these rewards, a guild must be among the top 5 in total EXP accrued by its members. The leaders of the winning guilds will receive additional rewards.

Top Guild Leader: 7,000 B-Gold
Second Best Guild Leader: 5,500 B-Gold
Third to Fifth Guild Leaders: 4,500 B-Gold
Members of the Top Five Guilds: [Food]*1, [Wine]*1, [Weapon]*1 and [Medicine]*1

About GodsWar Online
GodsWar Online is a 3D MMORPG designed and produced by IGG. Based on ancient Greek mythology and culture, it includes engaging quests and cool features. Characters can battle against legendary creatures and players from rival factions in a world where gods still walk the earth.

Visit http://gw.igg.com to learn about GodsWar Online and upcoming events. Visit http://www.igg.com for more on IGG's growing family of games.
Next Article
Jagex has released their largest anti-bot release today, teasingly titled Botany Bay.
by MissyS
A new update in Forge of Empires today introduces a guild system for players.
by MissyS