The Top Most Popular Free MMORPGs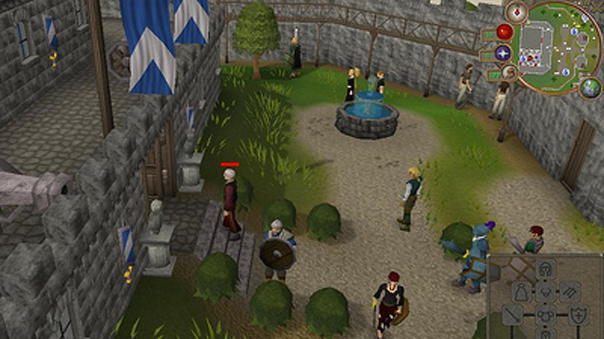 By now almost everyone has heard of World of Warcraft. With over 12 million players worldwide, WoW is by far the most popular MMORPG in the world, right? Wrong. Many free to play MMOs have many more players and are growing in popularity much faster. Here are some of the most well known free MMORPGs currently available:

The Top Most Popular Free MMORPGs
1. RuneScape
Total Accounts: 130+ million
Total Active Accounts: 8.5+ million
Total Subscribers: 1+ million ($5/month)
RuneScape is the granddaddy of browser MMORPGs but its success pales even that of most major client based games. Originally released in 2004 after several beta versions,RuneScape exploded in popularity across the world. Designed by Jagex, RuneScape offers a large, persistent fantasy world for players to explore. With the recent HD graphic update, RuneScape now has 3D graphics to help it stay on top of the mounting competition.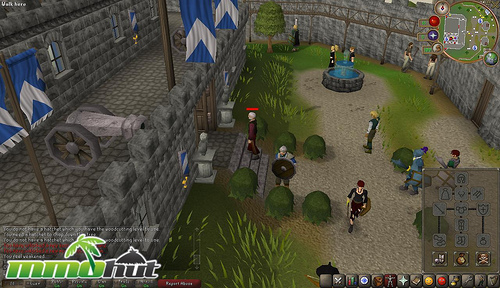 2. MapleStory
Total Accounts: 50+ million
Developed by Wizet and published by the South Korean company Nexon, MapleStory was first released in 2003. The game has taken the world by storm since then with the Global (North American) version alone garnering 3 million+ players. It is estimated thatMapleStory earned between $150-500 million dollars in revenue in 2008. This isn't as high as WoW's earnings but considering MapleStory is free to play with optional premium items, it is very impressive.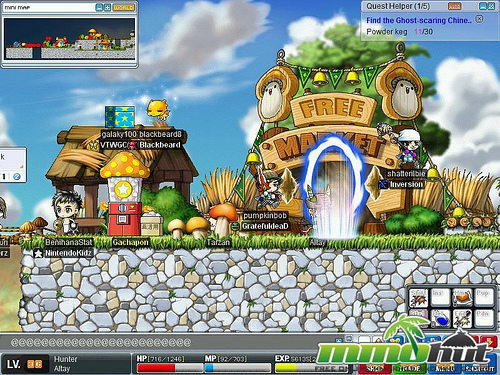 3. Scions of Fate (Yulgang)
– Total Accounts: 100+ million
Developed by mGame in South Korea, Yulgang is based on a martial arts comic titled Yul-Hyul-Gang-Ho. The game has anime inspired 3D cartoon graphics and has managed to draw a massive following throughout East Asia with servers located in China, Japan, Taiwan, Thailand,Indonesia , and America. The North American version is hosted by Net Game but hasn't attracted anywhere near the same level of popularity. The game is very simple to play but has difficulty competing with newer, more involved titled available in the West. If you want to try a game that has attracted the attention of millions of Asians, give Scions of Fate a try.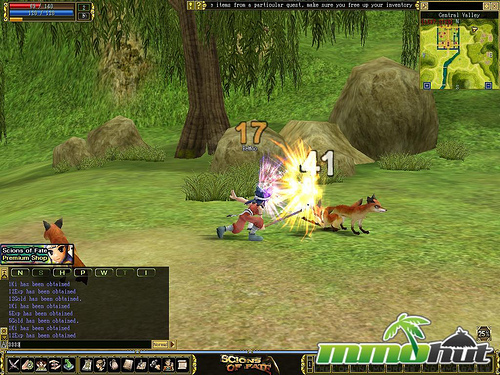 4. Knight Online
– Total Active Accounts: 4.25+ million
Titled Mag Warriors in Asia and developed by the same firm behind Yulgang (mGame), Knight Online has servers located in Korea, Japan, and America. The American version is hosted by Gamers First and accepts registration from all across the world. Outside of Asia, Knight Online has developed the strongest following in Turkey with a large percentage of active players being from that country. While Knight Online is free to play, many free players experience difficulty logging into the game's crowded servers which give premium users preferred status.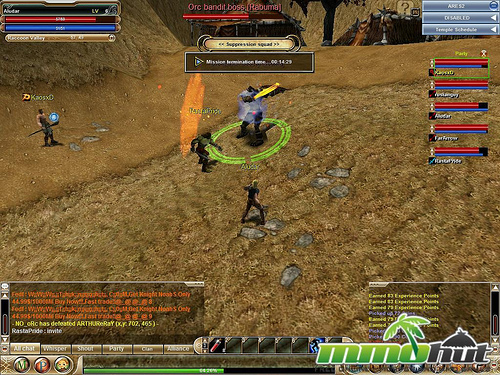 5. The Legend of Mir 3
– Total Accounts: 50+ million
– Total Simultaneous Users: 750,000
The Legend of Mir 3 is the sequel to Mir 2 and has better graphics (16-bit rather than 8-bit), larger maps, and an improved quest system. Both games were developed by the Korean studioWemade Entertainment and both games are incredibly popular in Asia. The Legend of Mir 3 has been certified by the official Guinness Book of Records for having 750,000 users onlinesimultaneously. The old school 2D isometric camera view give Mir 3 an action-RPG feel but is likely the emphasis on PvP that draws such a large audience . Luckily for Western gamers, Mir 3 is currently in open beta testing and is scheduled to be released as a free to play MMORPG later this year. I doubt the game will find the same level of popularity in the West as it has in Asia but is worth trying simply to experience such a hugephenomenon.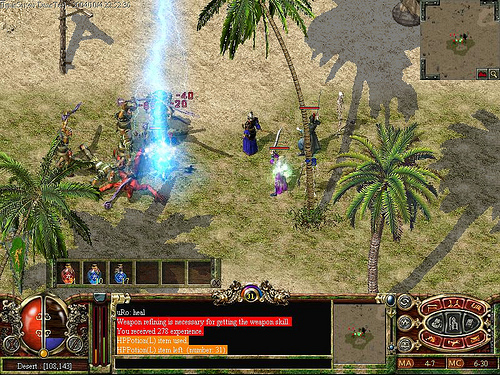 By, Erhan Altay
Next Article
The apocalyptic sandbox MMORPG, Xsyon has released its most highly anticipated since launch, introducing farming and cooking systems to the ga...
by Mikedot
Carbine Studios' highly anticipated MMORPG WildStar is now available for preorder.
by Mikedot
Masters of Eternity (M.O.E.), the strategy RPG from Nexon Korea delivers their first content update today.
by Ragachak