Gamescampus announces Heroes in the Sky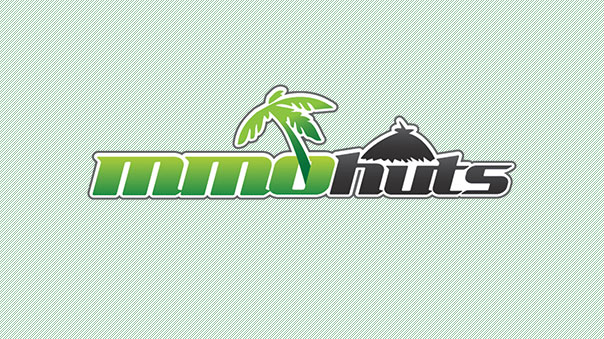 Gamescampus (who produces games like Shot Online, MLB Dugout Heroes, Asda Story, and Manga Fighter) has announced a new game in their production lineup: Heroes in the Sky (HIS).
Heroes in the Sky is an MMOTPS World War II flight combat simulator. The game should launch this summer, with beta beginning sometime in June. Up to 16 players can join together in PvP combat, and PvE combat will be supported as well, including an Occupational War Game Mode.
The Original Press Release:
GAMESCAMPUS ANNOUNCES NEW ONLINE WWII FLIGHT COMBAT SIMULATOR, HEROES IN THE SKY

Danger Looms From All Directions In This Upcoming Massively Multiplayer Online Third Person Shooter That Spans The History Of WWII

Sunnyvale, Calif. (May 5, 2010) – Leading online game publisher, GamesCampus.com (www.GamesCampus.com), today announced it will launch a new MMOTPS, (Massively Multiplayer Online Third Person Shooter) WWII flight combat simulator, Heroes in the Sky. The fast-paced aerial combat game, scheduled to launch mid summer 2010, will hold a closed beta test in early June. For more information on the game and to follow the latest updates, visit http://HIS.GamesCampus.com.

Heroes in the Sky is an intense airborne MMOTPS that combines high impact PVE and fast paced PVP as it chronicles the events from the beginning to the end of World War II. PVP combat is taken to a new level as players must not only worry about the basic dangers from the front, behind, and sides, but also from above and below. Heroes in the Sky is dog fighting at its finest; cannon fires, machine gun blasts, missiles, and bombs flood the skies as up to 16 players shoot it out for air superiority! If that isn't enough, players will soar across the sky with WWII war planes, and if they're lucky with modern planes too! Cities to bomb, boats to sink, blimps to burst, and fighters to be torn asunder – all this and more unfold as players compete to become the top Ace in Heroes in the Sky.

"This new game will take PVP to a level never experienced before by gamers though massive scale aerial dogfights," said David Chang, EVP of Marketing and Business Development for GamesCampus. "Heroes in the Sky expands the traditional scope of air-combat games by providing Realm vs. Realm type territorial battles with MMO leveling features and an all encompassing community experience."

The upcoming free-to-play game will feature fast paced aerial combat that embodies the intense danger akin to WWII dogfights. In Occupational War Game Mode, players will recreate critical battles of the European and Pacific front complete with WWII and modern planes to help their side take control as they experience epic battles across the history of WWII from both sides! Players will find an easy-to-use upgrade system to help tweak planes and become the ultimate airborne marauder along with additional modifications that will allow players to, not only jam the electronics of their opponent, but also let them keep their own engines cool during boosts. Additionally, players can use Avatars to mask their actual aircraft while gaining additional bonuses and appearing in some of history's most famous aircraft.
Heroes in the Sky will give players a chance to relive history as they fly dozens of planes from WWII- both experimental and battle hardened – that can be customized to meet their own creative standards.
Next Article
Halloween is coming soon to Guild Wars 2, so get those roleplay costumes dyed up and ready to go.
by MissyS
According to a recent report by Bloomberg, Nexon may be interested in buying EA (Electronic Arts).
by MissyS
Petroglyph is pleased to announce that today is the official global launch for Battle Battalions for PC.
by Mikedot