Galactic Civilizations III Beta 4: Battle Viewer Now Available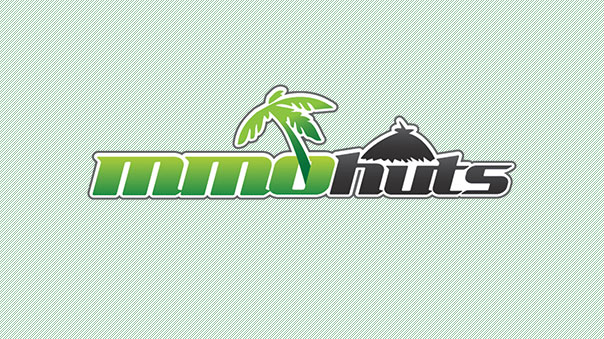 Stardock released a major update to Galactic Civilizations III today, letting players witness the terrible might of their starfleets with the new battle viewer. Galactic Civilizations III Beta 4 also adds extreme worlds with hostile environments that require advanced research to colonize, reworks the ideology system to give incredible bonuses to malevolent, pragmatic, and benevolent leaders, and enables the Gigantic and Immense map sizes.
Galactic Civilizations III is the next installment in one of the highest-rated strategy series of all time, created by the original developers at Stardock. Players expand their space empires across galaxies that range up to enormous maps only possible thanks to Galactic Civilizations III's 64-bit engine, which allows both Stardock and modders to put an effectively unlimited amount of content in the game. Unique tech trees for each of the game's eight races and multiple victory conditions give a huge number of ways to play – not even counting custom races, ships, maps, and franchise-first online multiplayer.
The battle viewer marks the first time players can see their starships in real-time action. Lasers pierce the void at long range until ships can close the distance and unleash deadly missile barrages and finally open fire with banks upon banks of direct-fire kinetic weaponry. All ships designed in the incredibly powerful Galactic Civilizations III ship designer are supported in the battle viewer, so players can enjoy the full destructive potential of their hand-crafted starships.
The revamped ideology system gives amazing boosts to players as they choose between diving deep into one branch of an ethos, going wide across multiple branches, or even exploring additional ideologies. Discover hidden planets, give all your fleets free fighter escorts, and more as you unlock your civilization's true potential.
This update also scatters valuable extreme worlds across the galaxy, which require advanced technologies to even land on. The keys to these rich new frontiers join the many existing paths on the sprawling Galactic Civilizations III tech tree – choosing between new worlds, advanced deflector shields for your starships, diplomatic gambits to sway the United Planets, or starbase facilities to broadcast your culture ever deeper into rival empires is difficult, but such is the lot of any space emperor.
Galactic Civilizations III is available now through Steam Early Access for $49.99 and is on track for full release this spring. Learn more at http://www.galciv3.com

Next Article
Hope van Dyne is the daughter of Janet Van Dyne and Hank Pym from the Marvel Cinematic Universe (Earth 199999).
by Ragachak
Joycity released a new mode on 3on3 FreeStyle for the PS4 edition of the online basketball title.
by Ragachak
The time to capture, train, ride, and fight hundreds of dragons has arrived! Infernum Productions and Sony Online Entertainment (SOE) today an...
by MissyS