Forsaken World Closed Beta phase 3 begins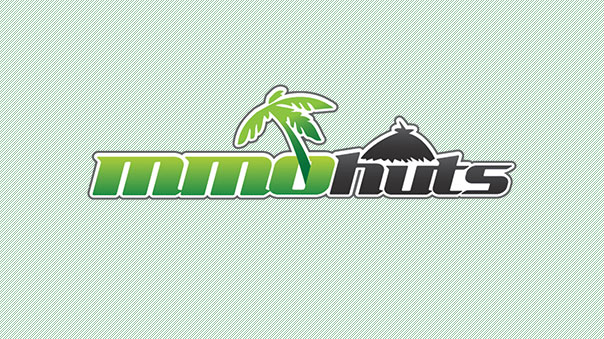 Phase Three of Forsaken World's beta has begun this afternoon, January 12th.
New in phase 3 is the raising of the level cap to 50, adding Welkin Castle, Luna Crystals, and the Legend of the White Cloak. The new phase will also test the marketplace, and grant players $40 worth of ZEN in-game to test and use during this beta phase, which will be wiped at the start of stage four.
Forsaken World is published by Perfect World, which also publishes Jade Dynasty, Ether Saga Online, and Battle of the Immortals.
Forsaken World Gameplay Screenshot
Source:
Get ready to dive deeper into Forsaken World as the third phase of Closed Beta testing is unlocked!





As we open up marketplace testing in Phase 3, you will receive $40 of in-game ZEN to spend freely in Closed Beta. Take this opportunity to pick out mounts, remedies, fashion items, and gear enhancing items that will enhance your experience!




Please Note: Phase 3 will NOT commence until after 1:00 p.m. PT (Pacific Time) on Wednesday, January 12. All in-game ZEN and character data will be wiped before Phase 4, so spend it while you can!


Phase 3 will broaden the horizons for all beta characters by increasing the level cap to 50. This opens up a whole new array of quests, gear and skills to explore across all characters!





Journeying from levels 40 to 50, you will have access to the following new dungeons and quests designed to award collectable items that can be traded in for new equipment:
– Welkin Castle dungeon
– Luna Crystals
– Legend of the White Cloak

If you haven't had the time to get into the game yet, you can find the Forsaken World client download here:

Direct Download: http://fw-ns.perfectworld.com/clients/FW0_3_8.exe
Torrent: http://fw-ns.perfectworld.com/clients/FW_CB3.torrent


See you in-game!





– Perfect World Entertainment Staff

Next Article
Joymax has announced details for the second part of their "Ignite Silkroad" update, coming live to players on December 18.
by MissyS
Lekoolgames immensely popular game Warlord Saga is a Journey based on the historical novel Romance of Three Kingdoms. The story (part historic...
by Mikedot
NCSOFT West announced today that Blade & Soul's first expansion, Silverfrost Mountains, is live for all players.
by MissyS