Forge of Empires reaches 250,000 and launches new language versions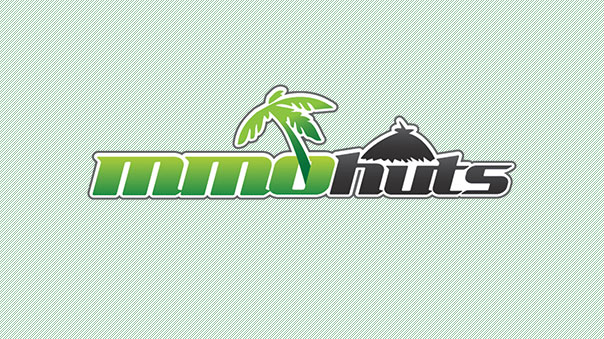 InnoGames has announced a new milestone and game versions for its browser-based strategy, Forge of Empires.
Forge of Empires has launched Greek, Italian, Spanish, and Portuguese language versions over the past two days, each of which starts with its own server and world to foster a language-focused community.
Forge of Empires has also reached 250,000 registered players for its open beta, a first major milestone.
InnoGames also publishes Tribal Wars and Grepolis.
Forge of Empires Gameplay Screenshot

Source:
250,000 Players join Forge of Empires Beta

Browser title continues success, adds additional languages

Hamburg, May 15, 2012. Forge of Empires, the strategic browser game by company InnoGames has attracted 250,000 registered players to its open beta thus far. The game, already available in five languages, including English, French and German, adds four new markets: Greek and Italian language versions opened yesterday, followed by Spanish and Portuguese today. Each version starts with its own worlds to foster a community in their respective markets. Several more languages are planned for the coming weeks.

In Forge of Empires, players tasked with leading their own city to prosperity can research new technologies, build impressive historical buildings and enlarge their sphere of influence through military campaigns and skillful dealing. Other players' cities can be visited and, while admiring structures and placement of buildings, be supported by polishing decorations or motivating workers for increased happiness or resource outcome. Additionally, one must foster a healthy culture for citizens and establish trade and production of various resources.

Forge of Empires also contains a long-term single player campaign, as well as an ever-growing number of PvP-features, which offer months of entertainment. A turn-based battle system on a hex-field and other tactical facets to the game will keep strategists' attention and allow for challenging duels with friends and adversaries. Competitive players can fight for top ranks and medals in weekly tournaments. InnoGames provides additional information in the game's blog.

With more than 80 million registered players, InnoGames is one of the world's leading developers and providers of online games. The Hamburg-based company has scored major successes with games such as Tribal Wars, The West and Grepolis.
Next Article
New details have been revealed about a feature of the upcoming expansion to Age of Wushu: Winds of Destiny, including info about the back-stor...
by Mikedot
Patch 3.6 is also going to be reintroducing the Carnival of the Ascended, which is an in-game fair that celebrates the players (the ascended).
by Tagspeech
This afternoon, SMITE previewed its upcoming patch, Trickster's Illusion, set to go live on July 21.
by MissyS