Firefall to be Showcased at PAX East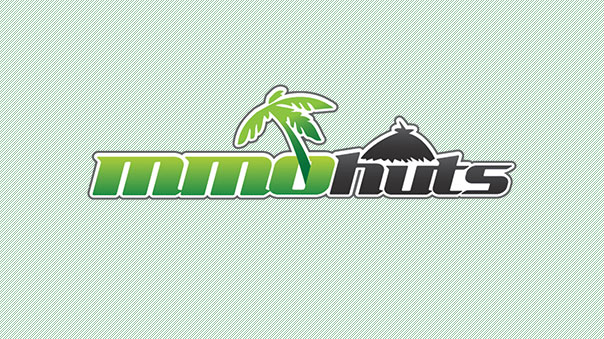 Attendees of PAX East will be able to experience Firefall first-hand. The exclusive beta that will take place at the event from April 6-8 will give players an opportunity to get a feel for the open world immersion of the game, and play around with previously unrevealed PvP content.  Visitors will also receive access to the invite-only beta test.
Players will also have the opportunity to meet two key characters, Typhon and Mourningstar, complete with full their battleframe costume at the show.  The team will be at booth 536.
Firefall is published Red 5 Studios.
Firefall Gameplay Screenshot
Source:
RED 5 STUDIOS BRINGS FIREFALL, THE ANTICIPATED OPEN WORLD PC SHOOTER, TO PAX EAST NEXT MONTH

Visitors Will Receive Hands-On Demos in the First Public Unveiling of the Invite-Only Live Beta April 6-8

Laguna Hills, CA – March 27, 2012 – Red 5 Studios™ announced today that it will bring its upcoming free-to-play, open world PC shooter, Firefall™, to PAX East in Boston, Massachusettes, April 6-8. Players will receive live demos of the exclusive beta, which will contain new elements of Firefall's immersive open world experience as well as previously unrevealed PvP content. All visitors will walk away with access to this invite-only Firefall beta and will also have the chance to meet key characters, Typhon and Mourningstar, in full "Battleframes" at the show.

Firefall, an upcoming free-to-play, open world PC action shooter, is set in a unique and beautiful science fiction universe 200 years in the future. Players are part of the last remnant of humanity on Earth, fighting to survive against all odds on a hostile planet ravaged by an aggressive energy storm and under attack by a mysterious humanoid race, known as the Chosen. One of the most anticipated PC games of 2012, Firefall consists of two triple-A components that will entice shooter fans: a polished PvP combat system tuned for elite-level eSports competition and a robust open world experience designed to immerse players in a deep storyline with dynamic events and social gameplay.

The Red 5 team will show Firefall during PAX East on April 6-8 at the Boston Convention and Exhibition Center, booth 536. Those attending will get the first live beta demo of Firefall's deep open world – revealing key characters, missions, and crafting mechanics – as well as receive a permanent invite into the game for after the show. Typhon and Mourningstar will also be there in full "Battleframes", designed and handcrafted by renowned artist, Steve Wang.

Firefall is currently in the first stage of its exclusive, invite-only beta – planned to rollout during 2012. Players can sign-up for the chance to be invited into the beta and meet Firefall's enthusiastic community at the official homepage: http://www.firefallthegame.com/home
Next Article
Zattikka, the digital games entertainment group, today announced that its game development studio Sneaky Games has launched Arena of Heroes, t...
by MissyS
Funcom has announced a license agreement with the LEGO Group to develop an MMO based on the LEGO Minifigures franchise.
by MissyS
With the highly anticipated update, War Within, only a few days away from now, I was given the opportunity to chat with Digital Extremes.
by Mikedot