Firefall Launches New Battleframe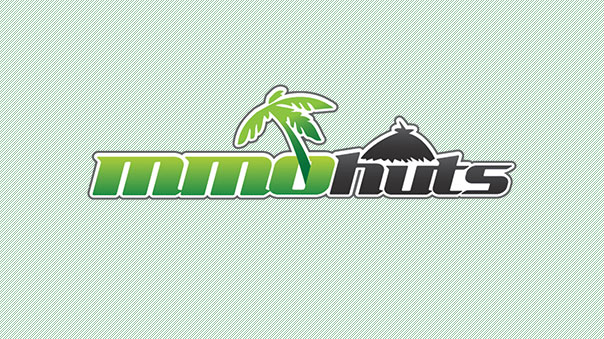 Red 5 Studios announced today that Firefall's new Arsenal Battleframe has launched as part of the in-game "Omnicon" event, running Aug. 27-31. During Omnicon, players will be able to pilot Firefall's newest Battleframe for free while participating in unique daily missions with special rewards.
The Omnidyne-M Arsenal is a versatile Battleframe that trades heavy defensive plating for swappable primary weapons. Pilots are equipped with a long-range Particle Beam for picking off enemies, a Light Machine Gun (LMG) for mid-range control and a powerful Combat Shotgun for close encounters. In addition, the Arsenal features unique abilities such as an explosive Rocket Jump for blasting out of danger, a passive EMP Pulse that drains surrounding enemies and mounted Shoulder Rockets for a heavy hitting HKM.
Omnicon will run Aug. 27-31 and features special daily missions, rewards and activities:
–  Arsenal Battleframe Field Testing: Pilot the Arsenal for free while gaining double XP and permanent Battleframe progression. Purchase the Arsenal for a limited-time 25% Red Bean discount.
–  Arsenal Missions: Take the Arsenal through special daily missions that showcase its firepower and maneuverability to gather Omnidyne-M Tokens that can be exchanged for a new title, decal and warpaint.
–  Holmgang Open World Free-for-All: Enter the Holmgang open world free-for-all zone in Sunken Harbor for heated PvP action.
Next Article
Dead Effect was previously released on PC via Steam and the sequel is going mobile on iOS and Android.
by MissyS
The long awaited European and US East Coast servers for City of Steam Arakdia are almost ready. Mechanist Games is very pleased to announce th...
by Mikedot