Final Fantasy XIV Patch 3.21 Adds The Feast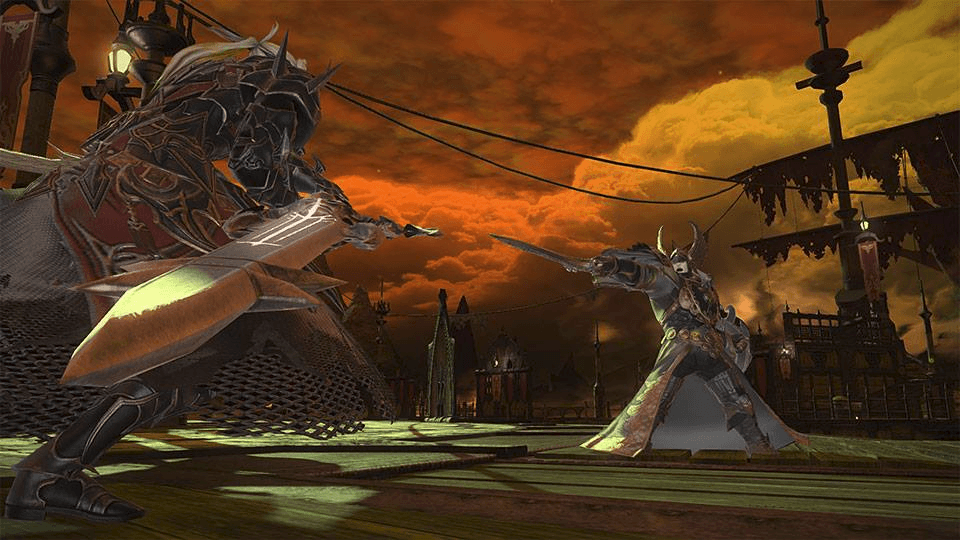 Players of the hit MMO, FINAL FANTASY® XIV, can now battle one another in the Feast, a new PvP mode released with Patch 3.21. The player's primary objective is to steal their opponent's medals in teams of four or eight. The Feast dramatically shifts the playing field and a team's strategy with the introduction of a variety of boosts from supply boxes, as well as detrimental effects where players can receive additional damage based on how many medals they hold and how much time has elapsed without a KO. Players who have unlocked the "Wolves' Den" will automatically be able to access this new content.
Players of the Feast will also be able to participate in a ranked PvP system, introduced for the first time in FINAL FANTASY XIV with Patch 3.21 . The initial update will mark the beginning of the pre-season period, where players can get acquainted with the ranking system, before Season One officially commences in Patch 3.25. Top competitors will receive special awards at each season's end. Player ranks will be updated daily on the Lodestone.
Further details on the Feast can be found here.
Next Article
Wargaming, the leading free-to-play MMO developer and publisher, today announced World of Tanks: Xbox 360 Edition, marking the company's deb...
by MissyS
The ninth expansion to Neverwinter continues the Underdark storyline, pitting players against powerful, new demonic threats.
by MissyS
Pox Nora will launch its 29th expansion, Planar Disturbances, on July 27 for Windows and Mac.
by MissyS