Fantasy Earth Zero will launch May 18th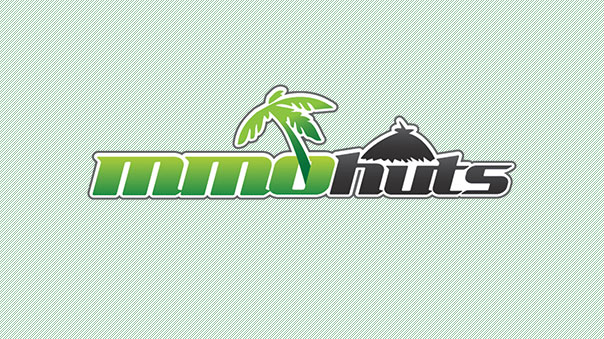 May 18th will not only see the launch of Runes of Magic: Chapter III, it will also see the launch of Square Enix's new F2P MMORPG, Fantasy Earth Zero.
Gamepot USA, publishers of the game, are calling May 18th "Day Zero." Several launch events are planned, as well as the opening of the Cash Shop and new items in the Gold and Rings Shop, although nothing has yet been detailed.
For more information, check out our Fantasy Earth Zero page.
The Original Press Release:
GAMEPOT USA AND SQUARE ENIX ANNOUNCE A NEW ERA FOR FANTASY EARTH ZERO WITH DAY ZERO
Events, New Content and more scheduled for Official Launch

LOS ANGELES – May 6th, 2010 – Gamepot USA, Inc., the U.S. publishing division of Japanese gaming behemoth Gamepot, Inc., is pleased to announce the highly anticipated Commercial Release of FANTASY EARTH ZERO™ on May 18th, 2010.

Gamepot USA will welcome players into the new era of FEZ with new items, energetic events and new –ways for players from all nations to test their skills. Fantasy Earth Zero maintains its status as the fastest growing Free to Play Game of 2010 with the opening of the Cash Shop and arrival of enchanting new items in the Gold and Ring Shops. Players will have the option to purchase additional items to customize their characters, complementing the stellar, high-octane gameplay they love.

"We look forward to providing our players with more events, and new features as the battle continues," said Thomas Lee, Senior Director of Business Development. "Our Cash Shop balances customization with gameplay to provide a fun and fair experience for all players."

For the latest updates on Fantasy Earth Zero, please visit http://fez.gamepotusa.com.

FANTASY EARTH ZERO, licensed by SQUARE ENIX Co., Ltd., features three distinct classes to choose from, five unique kingdoms vying for a player's allegiance, immersive quests, a stunning soundtrack by Hitoshi Sakimoto (FINAL FANTASY TACTICS®, FINAL FANTASY® XII), the pulse-pounding excitement of 50 vs. 50 PvP and a nearly endless array of character customization options, making it one of the most robust and anticipated free-to-play MMO games of 2010.


Next Article
Let's face it, zombies are soooooo 2010.
by MissyS
Evolve is not a new game and has been around for more than a year now.
by Abubakr