MapleStory (EU): Celebrating its 7th anniversary with special patch and events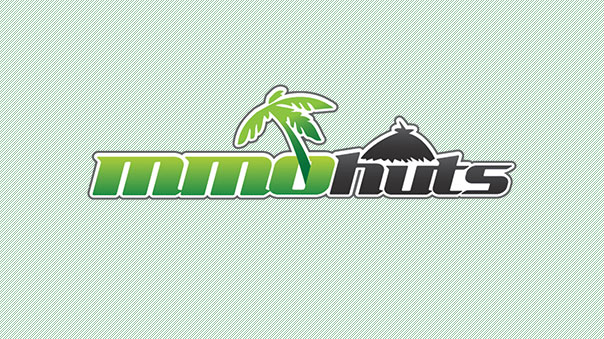 Nexon Europe has the pleasure to announce today the 7th anniversary celebrations of MapleStory, the enormously popular fantasy MMO that has thrilled millions of players worldwide since its inception.
The anniversary patch to the game involves a host of new content that will have Maplers enthralled, taking them on a brand new set of adventures through the timeless Maple World. Old adventurers and new are sure to be delighted by the gifts and characters on offer, each available for a different time frame to take celebrations to the max.
"Time flies when you're having fun – and we've had a lot," said Anna Kwon, Operation Manager at Nexon Europe. "We're thrilled to be rewarding our loving community with new content and so many special events to commemorate the occasion. Here's to another seven happy years!"
Until 11th June, players can help Little Richie prepare his water park and defeat the evil Black Bean. When destroyed, Black Bean will drop a range of treats including special items, Chair of Black Bean, power up scrolls and 7th anniversary coins.
The Red Monster Invasion has already begun and the residents of Maple World need all the help they can get to clear it. Cassandra, who will be handing out daily quests to players over Level 13, will give players a sealed 7th anniversary box, which can only be opened by keys found after defeating one of the Red Monsters. These strange creatures spawn once every three hours in the game world, but will give way to unique 7th anniversary themed gifts. As well as Red Monsters, Maple World has also been subjected to the Cake and Pie Monster invasion! These bosses will spawn in various towns throughout the world.
Also available until 11th June is a special event for MapleStory players that have reached level 200 – the best of the best. The Masters Road will see high level players create their own statues and battle tough enemies to unlock big rewards.
The Five Maple Marble (dice) Event sees players take each other on in an epic Maple Story board game to unlock special 7th anniversary coins. These coins can be traded in at the NPC Inkwell for more 7th anniversary items and players can get coins in the game.
A new button has also been added to the game, for an easier character selection process. This can be found in the game menu and lets players change characters without having to log out from the game.
For more information and to get Mapling, visit the MapleStory website at http://maplestory.nexoneu.com
Next Article
Alaplaya has officially relaunched Maestia, a fantasy MMORPG originally published by BigPoint.
by MissyS
The Neverwinter Team is extremely excited and overjoyed from seeing so many players explore Sharandar in Fury of the Feywild.
by MissyS
This afternoon, Smite revealed the patch notes for update 3.4, continuing changes in Season 3 and revealing the next God, Skadi.
by MissyS