Elsword announces Valentine's plans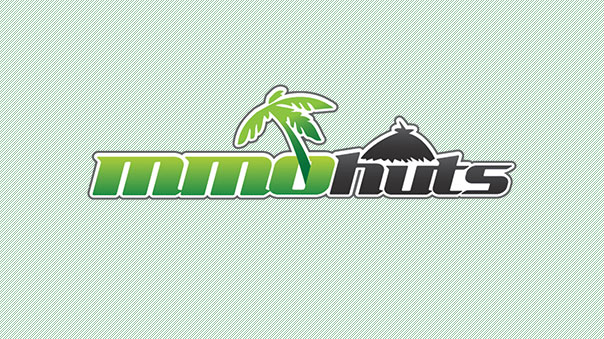 Elsword has released a special Valentine's Day event for its players.
Until February 21, players can find Valentine's Angels accessories, which grant gift boxes, mana bonuses, and curing heart effects when a boy and girl angel are paired together. Players can gather milk and chocolate from dungeons and turn them into Ariel, who will transform them into potent chocolates. Sweets brought to Anna and Lowe at Ruben Village will also be given a limited-edition Valentine item. A special event also gives players the chance to date a GM.
Elsword is published by Kill3rCombo.
Elsword Gameplay Screenshot
Source:
Valentine's Day Cheer Spreads to Online Action Game Elsword

IRVINE, Calif. – Feb.13, 2012 – Just in time for the sweetest holiday of the year, massively multiplayer online (MMO) game Elsword is offering players the chance to get ready for Valentine's Day the virtual way. For a limited time only, staples including heart-shaped boxes and chocolates will give gamers health bonuses and award them with special, themed items.

Now through Feb. 21, Cupid will be flying over Elrios and sending his Valentine's Angels down in the form of accessories. Love is in the air once a player's party is equipped with both a boy and girl angel, as they will bestow their good graces by providing sought-after gift boxes, random mana bonuses and curing heart effects. For gamers with a sweet tooth, non-playable character (NPC) Ariel will offer handmade chocolates in exchange for ingredients. To get some of Ariel's powerful treats and heal full HP and MP, players are tasked with gathering milk and chocolate from dungeons. As tales of Ariel's potent chocolates spread, fellow NPCs Lowe and Anna also want to get in on the action. Gamers willing to bring some sweets to Ruben Village, where Lowe and Anna reside, will be handsomely rewarded with a limited-edition Valentine item by the generous duo.

If human interaction is more in line with a player's Valentine's wishes, they can also enter to win a date with an Elsword GM! For more details and a chance to win, please visit: http://forums.elswordonline.com/Topic425270.aspx.

In Elsword, gamers can choose from five specialized and customizable characters as they explore immersive maps and battle to complete dynamic quests. As players progress through the game, they can evolve their fighting styles by upgrading to new job classes and watch as their chosen character matures and gains more fierce abilities and combos. With intuitive and straightforward controls, Elsword offers players of all skill levels the chance to defeat enemies and deal damage, either on a solo mission or cooperatively in a party of up to four players. For those who welcome a challenge, Elsword also delivers action-packed player-versus-player (PvP) combat.
Next Article
E3 2015 coverage for Wednesday, as we recap the sights, sounds, and cosplay of the biggest gaming convention in LA
by DizzyPW
The urban survival game Nether has earned some new features requested by the community.
by Mikedot