Easter events arrive in Pockie Ninja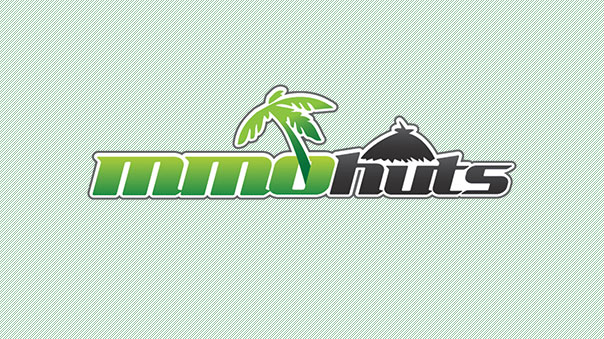 Pockie Ninja is launching a whole series of Easter events.
Each day players log in until April 28, they will get an Easter Egg with gifts inside – rewarding Pet Eggs, Little Beans, Gift Coupons, and Pet Skill Locks. Every day logged in counts towards getting better gifts from these daily Easter eggs. Players who log in at 9 and 10 am CST will get Level 6 Chakra Carrier Bags and HP Carrier Bags between April 25 and May 1.
Double experience will be active this weekend, from April 22 to April 24. And until May 1, players will also get gifts by using the Pet Synthesis system – the higher the level synthesized, the better the gifts.
Pockie Ninja is published by NGames, which also publishes Fairy Story.
Pockie Ninja  Gameplay Screenshot

Source:
Ninja's Eager for Easter

Pockie Ninja treating players over the Easter period.

Publisher NGames has announced a slew of special Easter events for their free-to-play Naruto/Bleach-inspired MMO, Pockie Ninja.

NGames are giving their players plenty of reasons to login and play browser-based brawler Pockie Ninja this Easter, rewarding them with a variety of prizes and incentives over the egg hunting period.
Budding ninja's can claim a variety of gifts by simply logging into the anime-inspired game, as well as earn double XP, bag new in-game items, and win prizes for raising their pets.

Easter Fiesta!

Not sure what to do this Easter? Well, why not login to Pockie Ninja and experience a vibrant anime-inspired world!

From April 22nd – April 28th, NGames are rewarding users with an Easter Egg bursting with gifts just for logging into the game. The more you login, the bigger the Easter Egg you win at the end of the period, meaning you could walk away with a massive bundle of gifts when the offer closes on April 29th.
Each time you sign in, your activity will be remembered by NGames. Sign in on 3 separate days over the period and you'll automatically receive a prize. Here's what you could claim and how to do it:

-Sign in on 3 separate days: Receive Pet Egg *1, Little Bean *1, Gift Coupons*30
-Sign in on 5 separate days: Receive Pet Egg *2, Pet Skill Lock *2, Gift Coupons*50
-Sign in on 7 separate days: Receive Pet Egg *3, Little Bean *3, Pet Skill Lock *3, Gift
Coupons*80

Remember: you must have a character on any of the active servers to claim your reward, and only one character per-account can claim the goodies.

Double Trouble!

There's no better time than the Easter holidays for some levelling up fun, so NGames are rewarding all users Double EXP between April 22nd April 24th.
Everything you do in Pockie Ninja will earn you double the rewards, including the challenging Las Noches building, where you can take on wave after wave of enemies across more than 100 floors of ascending madness.

What's more, VIP players can earn 3.3X EXP by using special EXP items, giving a massive boost to character progression!

Bring Your Pets Too!

Pockie Ninja's Easter celebrations aren't just for martial artists; pets are welcome too!

Between April 22nd May 1st, players increasing their pet's level through the unique Pet Synthesis system will reap great rewards. All you have to do is hit a required level to claim the prizes, with more gifts up for grabs the stronger the pet becomes; it's literally win-win.

-Synthesize a pet to level 3-4: Receive Little Bean *2, Pet Skill Lock *1, 50Gift Coupons
-Synthesize a pet to level 5-9: Receive Little Bean *5, Pet Skill Lock *1, Pet Egg *1, 100Gift Coupons
-Synthesize a pet to level 10: Receive Little Bean *10, Pet Skill Lock *2, Pet Egg *3, 200Gift Coupons

NGames are also rewarding players just for staying logged into Pockie Ninja, giving out Level 6 Chakra Carrier Bags and Level 6 HP Carrier Bags at 9am and 10am (CST) respectively to 'everybody' that's online.
Simply make sure you're playing Pockie Ninja at these times between April 25th May 1st to claim the essential rewards.

If all that wasn't enough, NGames have even introduced a special gambling machine for players to try their luck with. One spin of the gambling machine will throw up 3 random opponents to defeat, with special prizes awaiting players able to complete the challenge. Do you have what it takes?

Pockie Ninja is still enjoying its beta testing phase. You can sign up and play for free here:  http://www.pockieninja.com

Remember to follow Pockie Ninja on Facebook and Twitter for more information and prize-winning events.
Facebook:  http://apps.facebook.com/pockie-ninja/
Twitter:  http://twitter.com/PockieNinja
Check out the official Pockie Ninja YouTube channel for the latest vids and trailers:  http://www.youtube.com/user/playgame321
Next Article
A new attack formation in Hero Commander has just been released called "Magic Spar". The Buff form Magic Spar can improve the attack...
by Mikedot
The Steam Lunar Sale kicks off today, and Black Desert Online is featuring a 50% off discount on the main game as well as DLC Packages.
by Ragachak
RiotZone players will discover a new daily mission after today's update.
by MissyS