Dungeon Fighter Online launching Act VII on Jan 26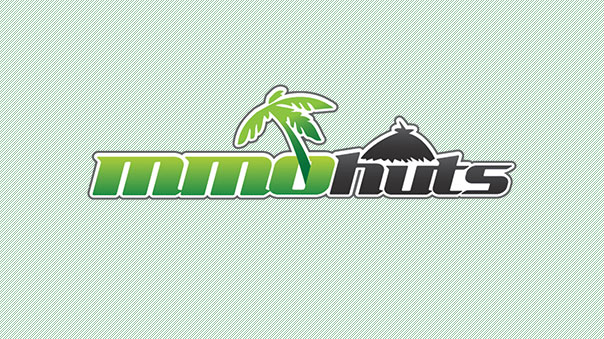 The next major patch for Dungeon Fighter Online, Act VII: The Witching Hour, will be launched on January 26.
The update will add the Witch, a subclass of the Mage class, specializing in maximizing attack durations with its new skills. A special event will grant players grouped with a witch for 10% (2 players) or 20% (3 or more players) experience.
The update also adds the Hellkarium Quest at level 47, with new weapons that grant +1 skill point to awakened skills; as well as the Screaming Cavern, a level 54 dungeon.
Dungeon Fighter Online is published by Nexon, publisher of Mabinogi, Combat Arms, Vindictus, and MapleStory.
Dungeon Fighter Online Gameplay Screenshot
Source:
The Season of the Witch Awakening

Act VII: Witching Hour Comes to Dungeon Fighter Online on January 26

Dungeon Fighter Online, the classic side-scrolling arcade-style beat 'em up MMO from Nexon, will experience the Witch Awakening with the highly anticipated Act VII: Witching Hour update, coming January 26.

As a subclass of the Mage, the Witch is a gifted student of the ancient art of alchemy. The highly intelligent Witch makes battle decisions based on probability, which allows her to analyze the most likely outcomes for success. The Witch awakening hones in on this proficiency with new specialized skills that maximize attack durations, such as the Witch Machine, a device that unleashes an assault of multiple attacks that immobilizes and deals intense damage to foes. Additionally, as a special event for the awakening, parties grouped with an awakened witch will receive a 10 percent XP bonus for a party of two and a 20 percent XP bonus for a party of three or more.

In addition to the Witch awakening, the January content update will feature the brand new Hellkarium Quest, which can be received at level 47. This quest, accessible from the Tower of the Dead, bestows a variety of high level Hellkarium weapons, crafted out of the ore of Hell, specific to each class awakening. These hell-spawned weapons contribute a significant +1 skill point to players' awakened skills.

Players are also encouraged to enter the Screaming Cavern, a brand new dungeon shrouded in the haunting screams of the ancient Nugol. Found beneath the lush forests of Elvenguard, Screaming Cavern is a level 54 dungeon that challenges fighters to battle through Nugol worm offspring and ultimately face Giant Nugol, Queen of the dungeon.

For more information on Dungeon Fighter Online, or to download and play for free, go to http://dungeonfighter.nexon.net/
Next Article
It seems like we just can't have nice things, in the Fighting Game Community.
by Ragachak
Sho Online adds new enhanced slaughterhouse with features 6 waves of enemies. Neofun first introduced this feature in 2008 and is only now upd...
by Guest
Blade & Soul's next content update, Shattered Empire, is set to go live on April 27th, bringing a variety of new content and rewards.
by MissyS