Crystal Saga launches beta on LeKool with giveaway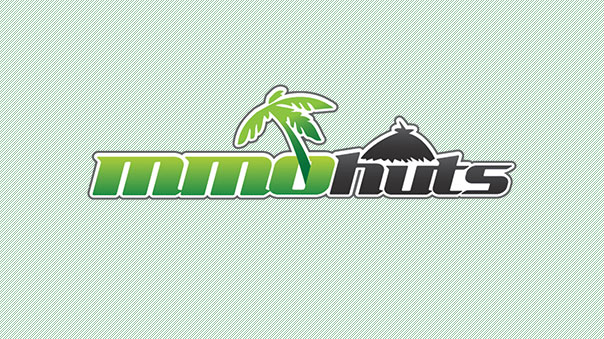 LeKool Games, publisher of several web games including Rich$tate and Star Supremacy, has launched its beta for Crystal Saga.
To celebrate, LeKool will be offering special events including in-game prizes and a cash giveaway of $500. Players must be active with at least a level 20 character, make forum posts (one daily counts as an entry), and join in on weekly events on the company's Facebook page.
LeKool is also giving away an X-Box Kinect on its Call of Gods server "Bellona." Players must join the tournament styled server to compete for the top prize; other awards are also given away weekly to players who show their prowess.
Source:
Lekool games, Leading global publisher of F2P online browser based MMO games is thrilled to announce that the 2.5 millionth player has been officially tallied and is excited to be bringing you the beta launch of our newest game, Crystal Saga, on May 10th, 7:00 PM PST

To celebrate this huge, milestone achievement and the launch of our newest game at lekool, over the next 3 months, we will be offering special events to all of our players to show our sincere gratitude. Even more exciting, we will be giving out in-game prizes for each game, worth thousands of dollars and one lucky player will be the winner of a $500 cash prize!!!

It's so simple and easy!! The more active you are, the more chances you have to win!

Rules:

1. You must be an active Lekool player, which has reached level 20 in your respective game.

2. Get qualified by making one forum post daily. The more posts you make, the more entries you gain. (Please do not spam, spam will not be counted, and could get you banned from the forums!)

3. Like us on Facebook and join our weekly events. These will be posted on random days and times

"We are thrilled with the tremendous growth of lekool and how the game has performed over the years," said Yuan Zhu, Director of Business Development. "We're excited and always strive to move forward and bring our players with world class games." We are celebrating the launch of our new game and reaching 2.5 million players with Cash Giveaway.

Lekool inc. is a fast growing browser game publisher. Lekool has won several awards and recognition worldwide. Lekool was awarded with "The Company with most potential" at the Second China Original Web Game Summit. lekool was also rated as the 2nd best gaming company 2011, in a vote event by bbgsite. The company has published several popular web games of 2011/2012 and launching more wonderful games in 2012, Star Supremacy, Call Of Gods, Ninjawaz, Rich$tate, Senatry, Dragon's Call, Business Tycoon, Warflow, Legends of Xian & mccq.

 —

Looking to win a X-Box Kinetic? Look no further. LeKool Inc, one of the leading global publishers of free-to-play browser games is delighted to announce The lekool X Box Kinetic Giveaway on the lekool Call Of God Server 4 "Bellona".

The Tournament Server in the history of Call of Gods where player will be awarded for their excellence! Participate in simple event and take home a X Box Kinetic combo. To win, all you need is to join lekool COG server 4 and fulfill the requirements

Call of God Server 4, "Bellona" is a unique tournament styled server, where you stand to win rewards every week. Cog is a free to play, strategy browser game with a mix of RPG + Strategy elements. Recruit powerful heroes, arrange different kinds of units with unique equipments to carry out quests, adventure the dungeons, or battle with other players. The features game great graphics and every attention is paid to details, like buildings, terrain (deserts/grasslands etc) unit type and heroes. Unique Transmute system allows you to combine any number of equipments to get better and higher equipments.

Beautiful Graphics – Animated battle System with beautiful 3D graphics.

Arena System –  test their own strength by challenging other player with the most powerful troops. Not only can you defeat the best player in Challenge Combo to get Gold
Team Attacks – Players can team up and combine heroes and troops to battle dungeon bosses. Or travel solo and take on waves of NPCs in numerous challenging dungeons.
Alliance Quests & Upgrades – Join an alliance once you reach level 10. Players in an alliance can complete special alliance quests for exclusive upgrades. Alliance upgrades benefit all members. Plus battle other Alliances to gain valuable rewards.

Win many exciting rewards besides the X Box, new events every week to keep you on your toes. Ingame events like quiz which give you handsome rewards, this is not all, more exciting rewards await you. Join now and get a head start.

Lekool Inc. is a fast growing browser game and social game developer and publisher. The company has published several popular web games of 2011 and launching more wonderful games in 2012, Ninjawaz, Rich$tate, Senatry, Dragon's Call, Business Tycoon , Fantasy of Swords, Lord of Ages, Warflow, and Legends of Xian and has won the award as the "Company with Most Potential" at the 2nd Browser Games Summit held in China as well as "Most Popular Game Companies" by BBGSite.com. Lekool is planning to launch 3-4 new 2.5D to 3D games in the first quarter of 2012
Next Article
While you may have all your cards available from the get go, you cannot simply play your cards whenever you feel like it.
by Abubakr
Zelus takes a look at Terraria and see how far it has come after its numerous updates.
by Zelus
Aurora Studios are proud to announce that they have launched a new series of anti-cheat measures for Ring of Elysium.
by Ragachak