Combat Arms releases New Blood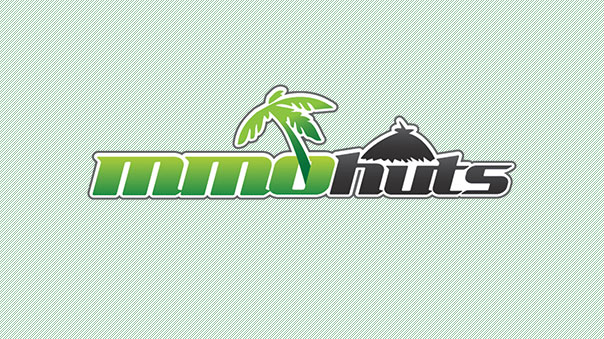 "New Blood" is the latest update to hit Combat Arms this summer, and introduces a new map and game mode, available now.
The new mode, "Hired Guns," pits teams against each other as they strive to rob a bank. The mode has multiple stages, and along each way, teams can hire mercenaries to help them along the way. Its first map debut is "Blood Money," which lets teams of up to 8 players seek to steal gold from NEMEXIS, while NEMEXIS offers a mercenary team a reward to secure the gold instead of letting it be stolen.
The New Blood update has also increased EXP and GP rates for all missions, and increases the number of weapons that can be upgraded to Mark II at the Gun Emporium – as well as introducing new weapons to be created and customized.
Combat Arms is published by Nexon, which also publishes Vindictus and Dungeon Fighter Online.
Combat Arms Blood Money Screenshots:
Source:
Nexon releases Combat Arms video of newly released New Blood update

Combat Arms soldiers ready for a new challenge can jump into the game and experience team versus team mode and a new map in the newly released New Blood update. The update introduces Blood Money, an urban city-style map, along with the Hired Guns game mode, where players can hire and control mercenaries.

In the new Hired Guns mode, teams of players will put their combat skills to the test as they compete to rob a bank and make a clean getaway before the opposing team pulls off their own heist. Players will be challenged to work together to clear objectives in order to earn the funds necessary to hire additional mercenaries and progress to the next objective.

Blood Money is the first map designed for the Hired Guns mode, pitting one team of up to eight players against another team in a race to steal a load of gold from the multi-national corporation, NEMEXIS. Command believes that they can deal a devastating blow to NEMEXIS by stealing the gold reserves the company uses to secure credit lines from an international bank. Unfortunately, NEMEXIS has learned about the operation and is offering a huge reward to the mercenary team to secure their gold before it can be stolen. Players must break into the bank, use their hired mercenary forces to secure the facility and swipe their prize before the other mercenary team can get to it.

Players can now also enjoy increased EXP and GP rates for all missions in the game, giving players an even greater incentive to level up their characters. In addition, the improvements to Gun Emporium now allow players to upgrade more NX and GP weapons to Mark II versions and new weapons that can be forged and customized.

For more information on Combat Arms, or to download and play for free, go to: www.combatarms.nexon.net.

To follow Combat Arms on Facebook, visit: http://www.facebook.com/combatarms
Next Article
Dissidia Final Fantasy: Opera Omnia is a free-to-play strategy game for the iOS and Android platforms.
by Ojogo
Inixsoft and JM Studio have announced the grand opening of Thanatos: Dragon Chaser, launching on November 3 on its game portal, gameagit.com.
by MissyS
Project Dynasty Warriors is based on the eighth official installment of the series, Dynasty Warriors 8,
by MissyS