Celtic Heroes: Gelebron's Tower Expansion Now Available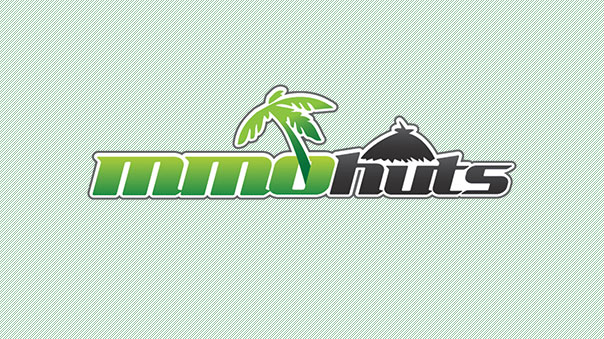 One Thumb Mobile, creator of the mobile 3D MMO Celtic Heroes, reveals their brand new high-level expansion: Gelebron's Tower, which is available for download for 3D MMO Celtic Heroes from today for Android and iOS mobile devices.
Utilising the impressive "Destiny Engine" released at the end of 2014, this expansion brings a striking structure with distinctive Dwarven influences. Surging with power, Gelebron's Tower houses mighty statues, dramatic walkways spanning cavernous halls coursing with magic and dark woven paths leading to chambers where the most formidable minions of Gelebron reside.
Accessible to the bravest of Celtic Heroes, Gelebron's Tower expansion opens up levels 1 through 5 for players and brings fresh challenges and quests, impressive new rewards including the "Exalted Dragonlord armour" and brand new bosses such as "Sentinel Theta, Alcazzar the Insane and Magister Skath" to defeat with clan allies in this massively multiplayer mobile game.
One Thumb Mobile is pushing the boundaries of what's possible on Mobile with the release of the Gelebron's Tower expansion for our flagship mobile MMO Celtic Heroes. Our team has created five massive zones with brand new monsters, hundreds of hours of gameplay, new quests, bosses armour and loot," says Paul Simon, Executive Producer at One Thumb Mobile. "We've been working closely with our players during Closed Beta to ensure this is by far our best expansion yet. Thanks to our new Destiny engine we've been able to massively improve the quality of our levels with new lighting, texture shaders and environmental FX that have blown everyone away."
Together with the Gelebron's Tower update comes a general game update which considerably improves the user experience.
For more info, visit http://www.celtic-heroes.com
Next Article
Set in the rugged deserts and isolated steppes of Jianghu, Gilded Wasteland players take on the evil Eminence School in its final stronghold.
by MissyS
Now at last we're seeing a new and exciting hero step into the spotlight with Morvran, the slayer master!
by DizzyPW